Issue:
April 2022
Hoarded savings will propel city up the green finance ladder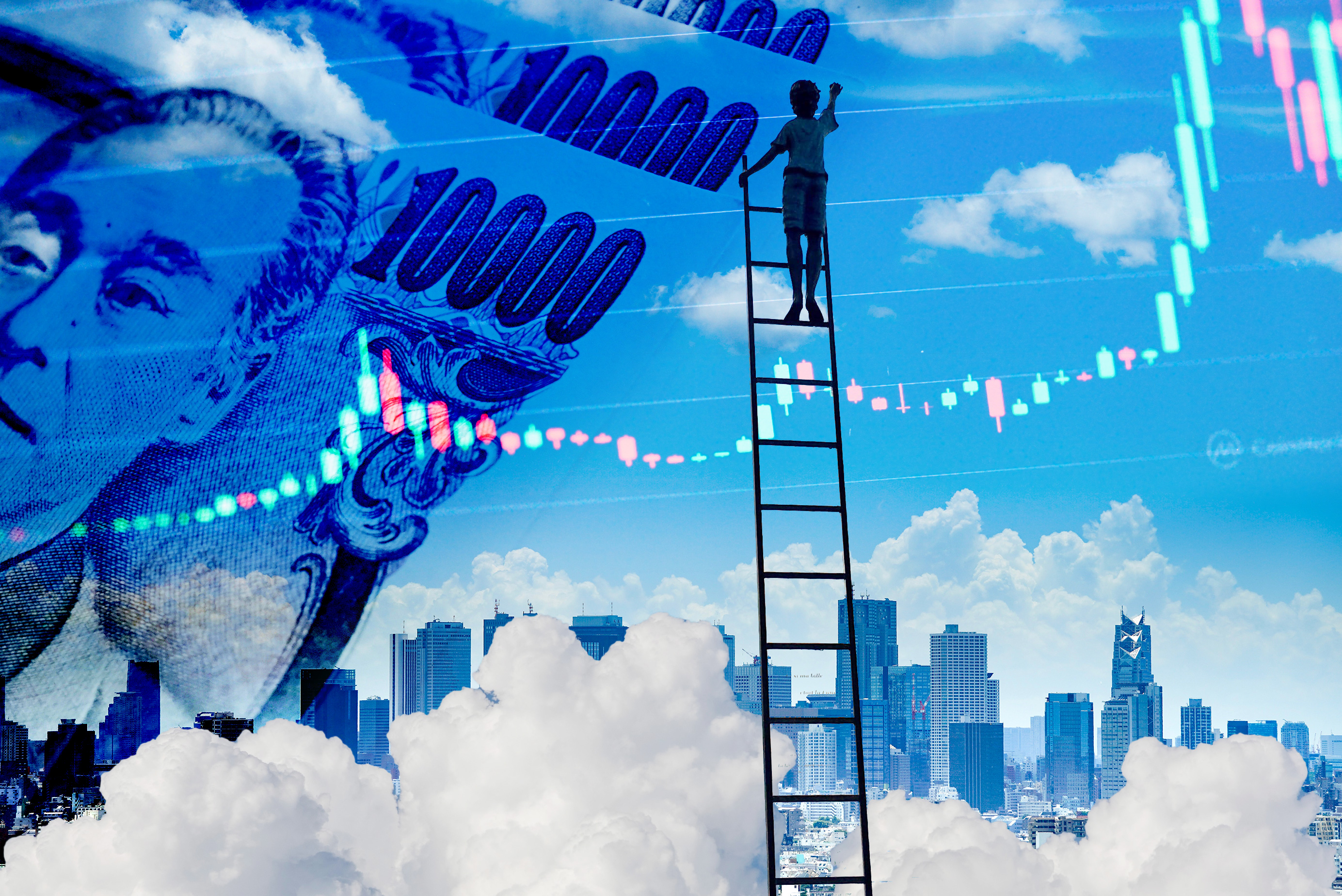 Tokyo Governor Yuriko Koike pushed the city's green credentials during a recent press conference at the FCCJ. The capital has a useful weapon as it attempts to become a global green finance centre: Japan's colossal household savings.
This fabulous hoard of ¥2,000 trillion, stashed away mainly in low interest bank accounts or "under the mattress", is often overlooked. But think of it instead as US$18 trillion, and you get an idea of why investment managers want to snare it for green investments.
By capitalising on this potential advantage, Tokyo should in theory be able to compete with, or even outdo, other green financial centres such as Hong Kong – now hobbled by internal strife – small city state Singapore or even the City of London, whose image has been tarnished by Brexit.
Currently, Tokyo ranks only 13th in the Global Green Finance Index (GGFI) - which evaluate the depth and quality of 78 financial centres – compiled by the MAVA foundation. Amsterdam tops the list and other European centres occupying most of the top ten places.
Tokyo and other Japanese cities need two things to climb the green finance ladder: better international fund management capabilities and attractive investment products to lure savings from under mattresses.
On the first of these scores, the FinCity, Tokyo initiative, of which Koike is a vocal supporter, is going all out to attract foreign fund managers to live and work in the city.
As David Semaya, executive chairman of Sumitomo Mitsui Trust Asset Management in Tokyo, noted at a roundtable event organised by FinCity in March, Japan's huge household and corporate sector financial assets are ready and waiting for foreign fund management expertise to enhance returns on them.
FinCity, headed by executive director Keiichi Aritomi and aided by Japan's Financial Services Agency and Tokyo's Metropolitan Government, are working to lure foreign expertise with everything from tax incentives and one-stop entry procedures, to providing help with office and living accommodation.
Tokyo also needs green investment "products" to distinguish it from other financial centres and which can attract money not only from the massive war chest of Japan's household savings but also from outside into sustainable investment projects in Japan and Asia.
Tokyo is focusing, as FinCity's Aritomo says, on "transition finance" , a relatively neglected yet absolutely vital element in the fight against climate change. It is about the transition from "brown to green" as Aritomi put it.
Industries in Japan will not be able to close down CO2-belching power plants, steel mills, cement factories and the like without incurring costs running into multitrillions of dollars. As a result, they will need transition finance to help them meet those costs.
"Going forward, transition finance will be one of the key issues to promote sound development of sustainable finance markets," Japan's Financial Services Agency said in a written statement.
Green bonds, which enable enterprises to issue debt securities for financing green projects, represents one of the most popular instruments, with China and Europe ahead of Japan in this regard. It is important to note, however, that proceeds from green bond issuance are sometimes diverted to other uses – so-called "green washing".
Japan needs to step up issuance of green bonds, Laurent Depus, a member of the Board at SMBC Trust Bank in Tokyo, suggested at the roundtable. Tokyo is planning to do just that, according to Koike, who said it would issue ¥100 billion in green bonds and Tokyo Social Bonds this fiscal year.
In June 2021, the Tokyo Metropolitan Government made history when it sold the first municipal social bond ever issued in Japan.The proceeds of social bonds are earmarked for projects with a measurable social benefit and the TMG's debut ¥30 billion bonds will help fund education projects.
On the specifically green front, more financial innovation is on its way according to Jesper Koll, who, like Semaya has been appointed an ambassador for FinCity, Tokyo initiatives. Blockchain green bonds will be announced soon, said Koll, a veteran financial analyst and investment banker.
Tokyo fund managers are also focusing on Environment, Social and Governance investment, Semaya said. The appeal of such forms of sustainable investment has been given a potential boost by the formation last year of the Glasgow Financial Alliance for Net Zero (GFANZ).
 
Under the GFANZ, over $130 trillion in private capital is committed to transforming the economy for "net zero" according to its co-chair, UN special climate envoy Mark Carney "These commitments, from over 450 firms across 45 countries, can deliver the estimated $100 trillion of finance needed for net zero," he said.
---
Anthony Rowley is a columnist and contributor for The South China Morning Post.