Issue: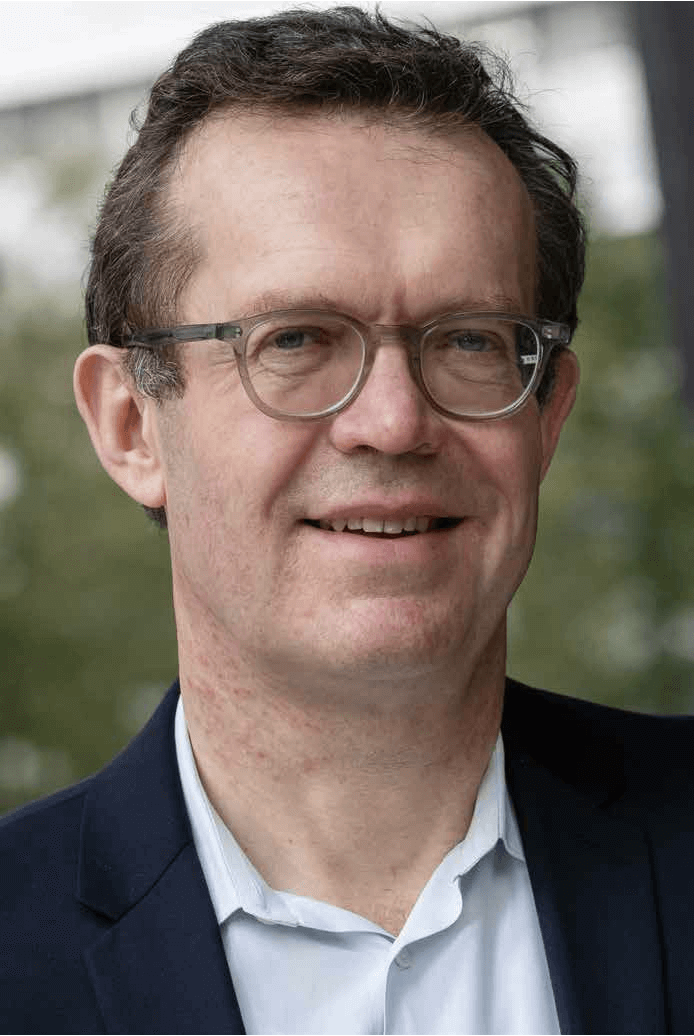 As a rookie correspondent on his first foreign posting to Reuters' Bonn bureau, one of Michael Stott's early assignments was to cover the Cold War.
One summer evening in 1987, he and some veteran journalists from various news outlets had crowded into a bar in what was then West Berlin. Earlier in the day, they had watched U.S. president Ronald Reagan stand in front of the Berlin Wall and call for Mikhail Gorbachev, the Soviet Union leader, to "Tear down this wall!"
"Almost everybody there said 'What a fool this guy Reagan is,'" remembers Stott. "They said, 'There is no prospect of this ever happening . . . it's totally unrealistic.'"
Late the following year, the wall began to fall.
"That was a great experience for a young correspondent to have, because it taught me that conventional wisdom can be enormously wrong," says Stott. The same principle has guided the 55 year old British journalist and current managing editor of the Nikkei Asian Review throughout his life long career spanning three continents and three decades.
After West Germany, Stott returned to London as an energy reporter, followed by a posting to Brazil during the Collor government. He then became the Reuters bureau chief in Bogota, Colombia at the end of the heyday of drug lord Pablo Escobar. From Mexico, he also reported on the birth of NAFTA and the peso crash, and later as regional editor for Europe, Middle East and Africa helped cover Yasser Arafat and the Intifada.
A BRIEF TIME WITH Reuters' global news marketing convinced Stott that he loved journalism more than business. So he went to Moscow as bureau chief in 2006 for a stint that included reporting on Vladimir Putin's declaration of war on Georgia in 2008.
A decade after his Moscow assignment, Stott had left Reuters, and was working as the UK editor for the Financial Times in London. Stott had learned to speak fluent Russian during his time there. (He also speaks French, German, Spanish, and Portuguese). He decided to use his linguistic skills to investigate a U.S. presidential candidate a real estate developer named Donald J. Trump. It was the early days of the highly charged 2016 election campaign.
Right before the election, he and a couple of colleagues put together a big feature on Trump's Russian connections that extended over 30 years from Gorbachev to Putin. Stott remembers people telling him, "This is so far fetched; it's the stuff of a film plot." Yet recent leaks from the ongoing Mueller investigation into Russian meddling in the U.S. election seem to say otherwise.
HE AND COLLEAGUES PUT TOGETHER A FEATURE ON TRUMP'S RUSSIAN CONNECTIONS . . . "THIS IS SO FAR FETCHED; IT'S THE STUFF OF A FILM PLOT."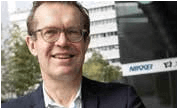 "The world is changing very quickly and very radically," Stott notes. "Phenomena like Trump and Brexit have seriously challenged conventional wisdom." For this reason and despite the fact that foreign bureaus are the first to be slashed in budget cuts he is adamant that the need for foreign correspondents remains as great as ever.
"We understand each other less well around the world than we did 20 years ago, partly due to the rise in fake news and misinformation, but also because there's been a decline in the "We understand each other less well around the world than we did 20 years ago, partly due to the rise in fake news and misinformation, but also because there's been a decline in the number of foreign correspondents," he says. "Our duty is to question conventional wisdom, to spot potentially interesting people, new trends and sentiments, even pursue stories that seem ridiculous or far fetched."
STOTT HAS BEEN LIVING in Japan for the past two years, following the Financial Times' purchase by the Nikkei Group. He regrets not having mastered the Japanese language, but it's clear he's been instrumental in the international expansion and digital transformation of the Nikkei brand and the Nikkei Asian Review.
The flagship English language publication focuses on the vibrant Asian business scene especially the entrepreneurial vigor in the fast growing Southeast Asian economies as China slows down and highlights the region's dynamism.
In Europe and America, people have no idea of "how cutting edge some of the [Asian] startups are, and how much money they're making," Stott says. "China has dozens of electric vehicle startups, and there's a startup in Indonesia that's trying to create the technology to enable the world's first crypto currency in retail transactions."
He also has an interesting observation on young Asian consumers: "They want to buy Asian brands, fashion, products, even food." On a visit to Ho Chi Minh City last year, he was walking late one night and noticed that nearly all the casual dining places were Asian food concepts. "Taiwanese bubble tea, Korean BBQ, Japanese sushi, Chinese Szechuan. It shows the maturing of Asian economies, and that people no longer necessarily aspire to the same Western luxury brands as their parents," he says.
And in the news realm, Stott reckons, they want Asian media to tell the story for them.
Stott travels in Southeast Asia a few times a month. He has been hiring writers and editors who know the Asian perspective, and are equally ready to challenge the conventional wisdom. "Working in a media that's got politics and business in its focus, our reporters tell us that they feel appreciated and valued," he says.
---
Ilgin Yorulmaz is a freelance journalist and a regular contributor to BBC World Turkish language service.