Issue:
December 2022 | Letter from Hokkaido
The post-Covid revival of winter tourism should not mask Niseko's overdevelopment challenges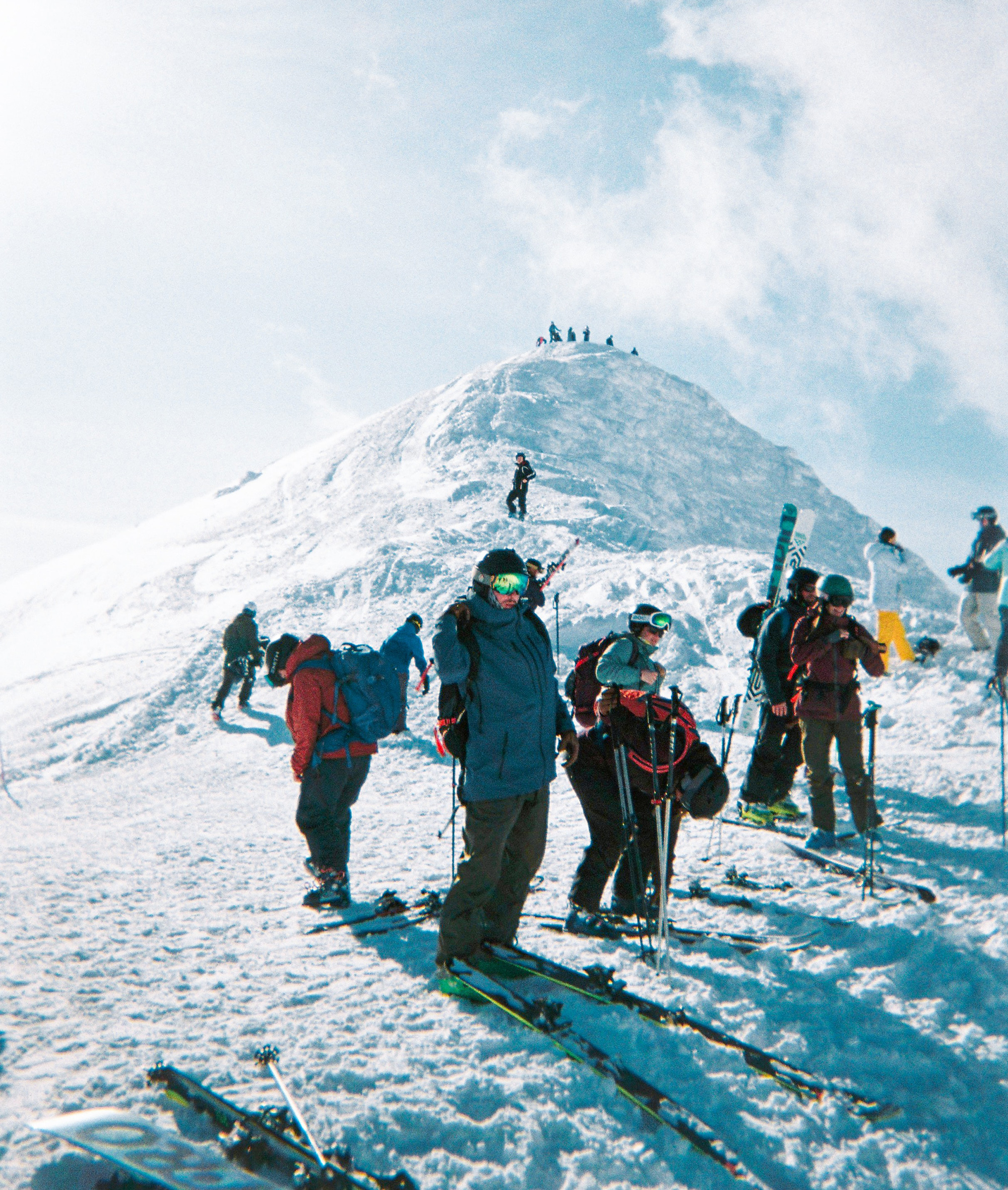 December in Hokkaido means the beginning of the ski season. For the past two decades, Niseko, which has what experts still say is the world's finest powder snow, has become a de rigueur stop for international (not just Australian) ski bums. Today, it's as famous as Vail, Whistler, Switzerland, or the French and Italian Alps among skiers and snowboarders.
Of course, the coronavirus outbreak put an end to international arrivals. Niseko had over 160,000 foreign visitors in 2019, but the official estimate is that only 77 came last year, although more are believed to have stayed in neighboring Kucchan. This year, things don't appear to be as grim. The season kicks off on December 3, although resort and restaurant owners say things normally don't get busy until the end of December. For anyone who decides to take a winter break in Niseko for a few days, there is good news and bad news.
The good news is the ski slopes are unlikely to be as crowded as they were in the pre-Covid era, provided you can find accommodation and don't mind paying high season rates. Even a downscale four-person room at a local boarding house or small hotel can set you back ¥20,000 yen a night per person, I'm told, although online bargain hunters will no doubt find better deals.
The bad news is that possible lack of rooms has less to do with projected demand than with the same problem bedeviling all service industries in Japan: a severe labor shortage. Niseko resorts are having trouble finding sufficient numbers of receptionists, room cleaners, wait staff, and a host of other part-time positions. Local bars, cafes, restaurants, and other service industries are also scrambling, without much success, to find workers.
After two years of virtually no foreign tourists, the government reopened Japan's borders on October 11. At first, it looked like good news for Niseko: Prime Minister Fumio Kishida had just saved the 2022-2023 ski season! Unfortunately, the government's dithering over the reopening meant the decision came too late for Niseko resort owners, who needed many more months' notice to fully prepare for a return to pre-2019 foreign tourist numbers. They faced a tough decision after Kishida's announcement: make all of their rooms available for reservation this winter, or only partially reopen.
A full reopening might have filled the rooms pretty quickly. But insufficient staff to service so many guests would run the risk of alienating visitors paying as much as ¥100,000 or even ¥200,000 yen a night in return for sub-par service. Overworking part-time, seasonal staffers from outside Niseko or Hokkaido – who are not part of the local community of farmers and their families who work for the resorts during the winter – also has drawbacks. It is easy to imagine an employee, exhausted by their heavy workload and tired of dealing with guests who complain about the slow service, suddenly quitting their job as a waiter, bartender, or room cleaner on a particularly busy weekend. 
Many part-timers are attracted to Niseko by the prospect of hitting the slopes during their free time. Those with no experience in the industry can find work at resorts and local food and drink establishments starting from about ¥1,200 an hour. The better resorts even have dormitories for their workers. But many won't be able to stay in Niseko itself, and will have to commute from neighboring towns such as Kucchan. Not far as the crow flies, but getting to work while stuck in traffic on a two-lane road in the middle of an early morning blizzard is something that may not appeal to many young people, especially those from cities who find the reality is a far cry from the travel brochure photos of pristine white slopes against a deep blue sky.
Niseko also faces a long-term issue familiar to ski resorts worldwide: overdevelopment and environmental damage. The breakneck construction of new resorts and private chalets is generating concern about polluted wastewater runoff into surrounding rivers and streams. At the same time, a rise in the number of tourist and resident puts pressure on the water table. In a few years, residents Niseko could be facing a severe water shortage.
Several Niseko-based residents I spoke with said the inbound boom tourism years prior to 2019 had created a "Wild West" atmosphere, where potato farmers sold their properties to overseas developers for fortunes. A couple lamented the fact that Niseko-area politicians and business leaders were ignoring the problems resort towns in Canada, the U.S., and Europe had experienced due to overdevelopment. 
They have reason to be disappointed. Niseko is still a great place to go. Anyone who heads there this winter is likely to find that, even if some hotel services are not what they were three years ago, they are still of a very high standard. And the skiing, of course, is still fantastic. But as more tourists return, and as more property is converted into luxury resorts and private condominiums for wealthy visitors, the area's development problems are likely to worsen in the coming years.
Without long-term urban planning and the political will to support new zoning restrictions and environmental rules that prioritize the local environment and not the profits of real estate agents, ski bums will still flock to Niseko. At least this year and next year. But at some point, if Niseko is to remain prosperous, it will have to address sustainable development issues that will remain long after the skiers have gone home.
---
Eric Johnston is the Senior National Correspondent for The Japan Times. Views expressed within are his own and do not necessarily reflect those of The Japan Times.