Issue:
"MY HUSBAND IS AN INNOCENT POLITICAL PRISONER. I MARRIED HIM WHILE HE WAS IN PRISON. I HAVE NEVER TOUCHED HIS HAND."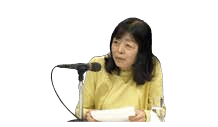 Akiko Hoshino, on her 72-year-old husband Fumiaki's indefinite detention, after a police officer was killed at a demonstration in 1971. Her lawyers have submitted a complaint to the UN Human Rights Council. March 15.
---
"I BELIEVE ONE DAY MY FATHER WILL UNDERSTAND THAT WE SHARE THE SAME VALUES OF PROVIDING QUALITY FURNITURE, DESPITE DIFFERENCES IN MANAGING A LISTED COMPANY."

Otsuka Kagu president Kumiko Otsuka, on her willingness to end a father-daughter feud that damaged the retailer's brand. March 3.
---
"THE BILL INTENDS TO USE THE AINU PEOPLE AS A TOURISM RESOURCE, AND WE DEMAND THAT THE LEGISLATION BE IMMEDIATELY RETRACTED."

Yuji Shimizu, Kotan association president, on the recently passed bill recognizing the Ainu as an indigenous people. March 1
---
"OKINAWAN PEOPLE WHO EXPERIENCED WAR HAVE MIXED FEELINGS ABOUT THE IMPERIAL SYSTEM.
I PERSONALLY BELIEVE THAT THE HUMANITY OF THE HEISEI EMPEROR HAS BEEN DEMONSTRATED IN THE FACT THAT HE'S VISITED US 11 TIMES, HIS WILLINGNESS TO LEARN THE LANGUAGE, THE SONGS.
IN HIS HEART, I THINK HE UNDERSTANDS THE JOY AND THE SADNESS OF OKINAWA."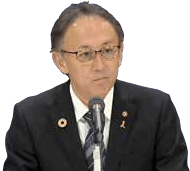 Okinawan Governor Denny Tamaki, March 1
---
"I THINK TRADE NEGOTIATIONS WITH THE U.S. WILL BE DIFFICULT.
JAPAN IS A TARGET BECAUSE THE TRUMP ADMINISTRATION DOESN'T LIKE DEFICITS. BUT JAPAN WILL BE RELUCTANT TO MAKE MANY CONCESSIONS TO THE U.S. BECAUSE IT PERSEVERED WITH THE TPP AFTER THE U.S. DROPPED OUT."
Clyde Prestowitz, the Economic Strategy Institute, Mar. 4
---
"PLAYING AGAINST ICHIRO IS SCARY. TO SEE HOW MANY WAYS HE CAN BEAT YOU OFFENSIVELY AND DEFENSIVELY IS A FRIGHTENING EXPERIENCE."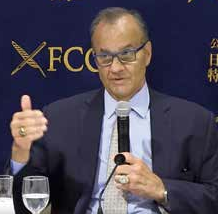 Joe Torre, former NY Yankees manager and MLB executive, March 21