Issue:
October 2021
Foreign residents of Kansai past and present pay tribute to publisher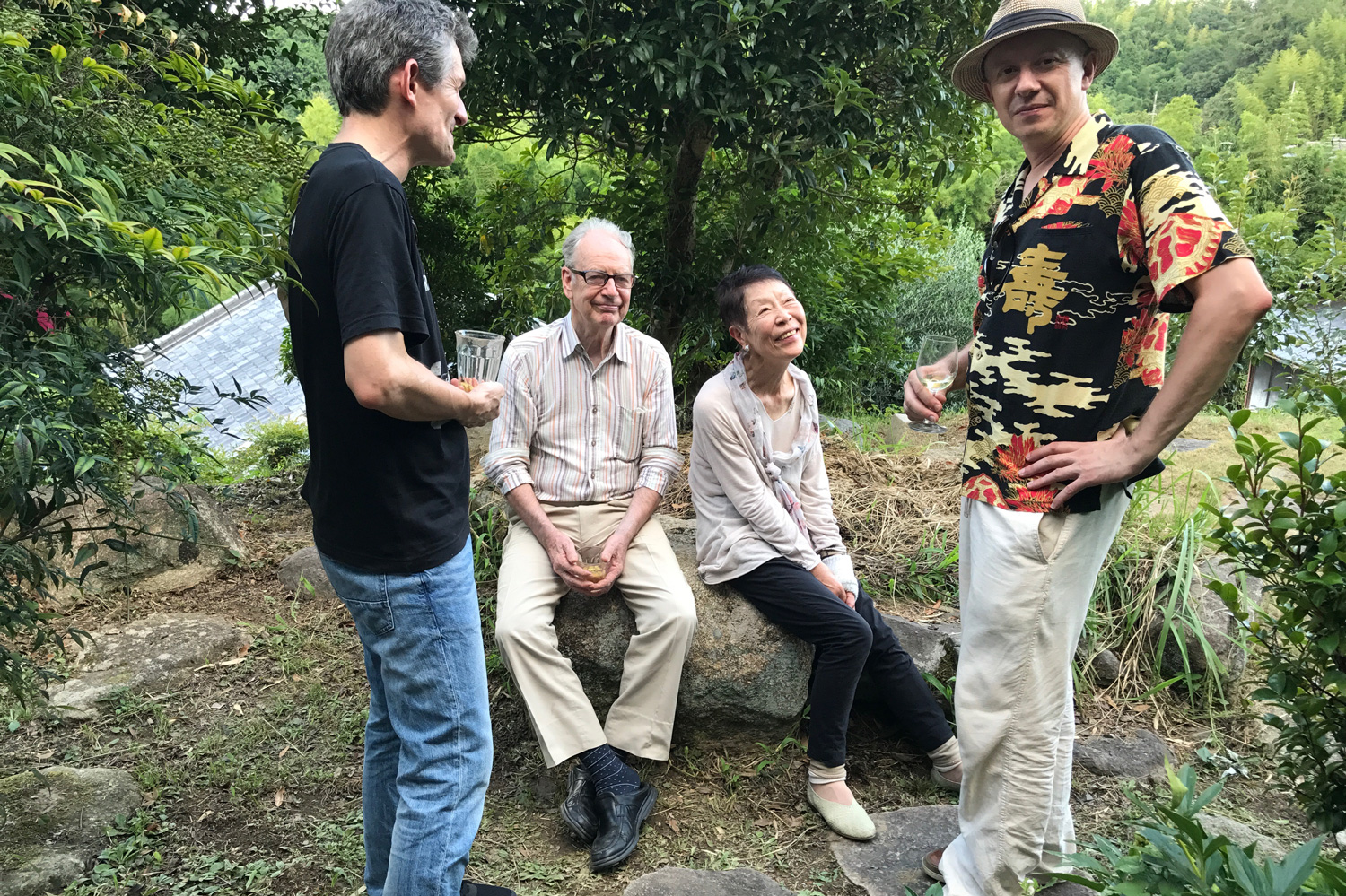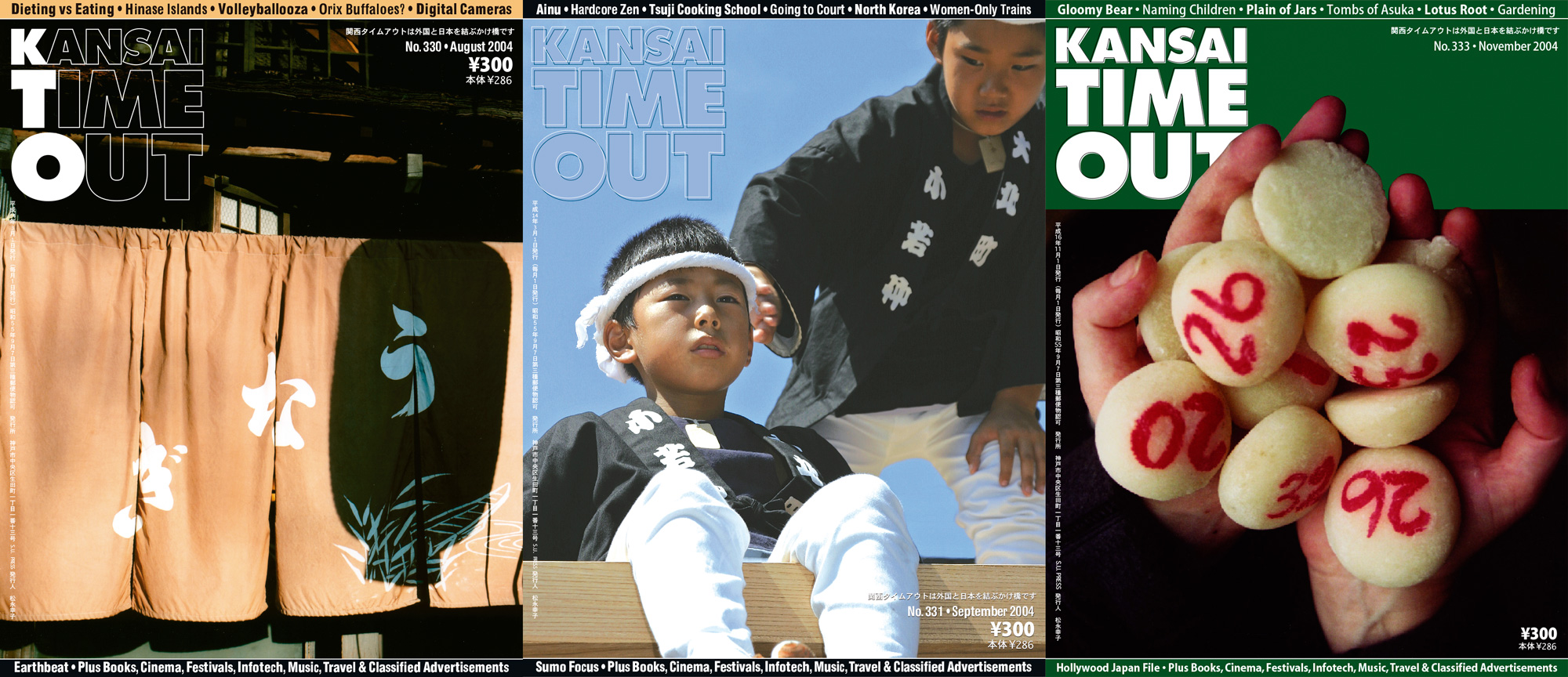 Dominic Al-Badri
By the time I joined the Kansai Time Out (KTO) roster in 1995, David Jack, who had started the magazine in 1977, had already been the editor/editor-in-chief of Japan's finest English-language monthly magazine for 18 years. One of David's strengths, and a trait which endeared him to many who crossed his path in Kansai from the mid-1970s onwards, was his generosity. This manifested itself most clearly in a willingness to offer people the opportunity to show what they could contribute to KTO, allowing the magazine to steadily evolve from a flimsy "community publication" to become a serious monthly that often ran to 96 pages.

While there was never any doubt that the magazine operated under his oversight and guidance, he knew how much it meant to aspiring writers and editors to have their names in print or on the masthead. In it for the long haul, he was invariably willing to step back for a time to allow others, some perhaps only in the Kansai for a year or two, the opportunity to edit the magazine for a few months or to pack a few print clippings in their kit bags as they headed home, some never to write much again, others to embark on steady writing careers.

A jazz and cricket-loving Englishman, David taught me in the early days of our working relationship the importance of understanding both sumo and baseball, neither of which, as an Englishman myself, I had paid any attention to beforehand. And in doing so, he taught me a fundamental lesson about the art of editing, and the art of understanding, or at least of trying to.

From 1997 onwards, David stepped back from his editorial role at KTO, kindly entrusting the keys of that kingdom to myself, which allowed him to become more heavily involved in what by then had become his main interest, the ecology-themed Fieldwork project. This had operations in Scotland and Hong Kong as well as in Sasayama, in rural Hyogo Prefecture, where David lived, and which had its own magazine, The Gleaner. An offshoot of the Fieldwork project resulted in the construction in Sasayama of a wood-fired kiln, and associated housing/workshop, by the American potter John Dix, one of only two local Westerners to appear on the front of KTO. (The other was a pre-fame Steven Seagal in the early days of the magazine; Seagal was then learning and teaching aikido in Osaka.) David had also been instrumental, with his wife Sachiko Matsunaga, in establishing the Kansai Bangladesh Project, a grassroots charity that provided safe drinking water, electricity and access to education in Bangladesh for over 30 years.

KTO operated out of offices in Shin-Kobe, offices that also housed the locally popular Wantage Books second-hand bookshop, both of which managed to survive the January 1995 Great Hanshin earthquake that hit Kobe very hard. Despite damage to the facilities, a back-up office in Sasayama ensured the February 1995 issue of KTO still managed to make the presses just a few days late, but with a dramatically revised cover of a collapsed office building sideways across a Kobe boulevard.

Despite KTO's success, David's interest in the publishing company that owned the magazine, S U Press, had to remain largely dormant through the 1980s due to the dearth of suitably qualified staff. 21st century technological advances finally allowed for the publication in 2001-02 of well-received books on Okinawan traditional music and the 2002 football World Cup. David also leant support to the FCCJ's country cousin, the Kansai International Media Forum, during its five-year run (1998-2003) and was a key supporter of Animal Refuge Kansai (ARK).

But the same technological advances that enabled the publication of books also foretold the end of local magazine publishing as increasing numbers of people turned either to the internet to get free information, or were satisfied with the free, lightweight competitors that had mushroomed in KTO's wake. The real death-knell for the magazine came when the foreign-language publication distribution company Yohan unexpectedly went bust in 2008, not long after David and Sachiko had handed KTO over to a Japanese publisher for what transpired to be its final hurrah.
David taught me a great deal, not just about publishing, journalism and editing, but about community, caring, and simply trying to make the world a better place, doing so all the time with humor and a twinkle in one's eye. He was the most inspirational person I have ever met, and I miss him very much indeed.

Dominic Al-Badri wrote for Kansai Time Out from 1995 to 2009, and was editor from 1997 to 2004.
---
John Dix
When I think of David Jack, I don't think it's hyperbole to say that he was possibly the most influential foreigner in postwar Kansai. For 30 years the KTO was the lifeblood of the foreign community. If you were living here, you had to have it. And the young writers and editors who cut their teeth there and went onto bigger and better things are forever indebted to him. Nothing has filled the void since it went out of print.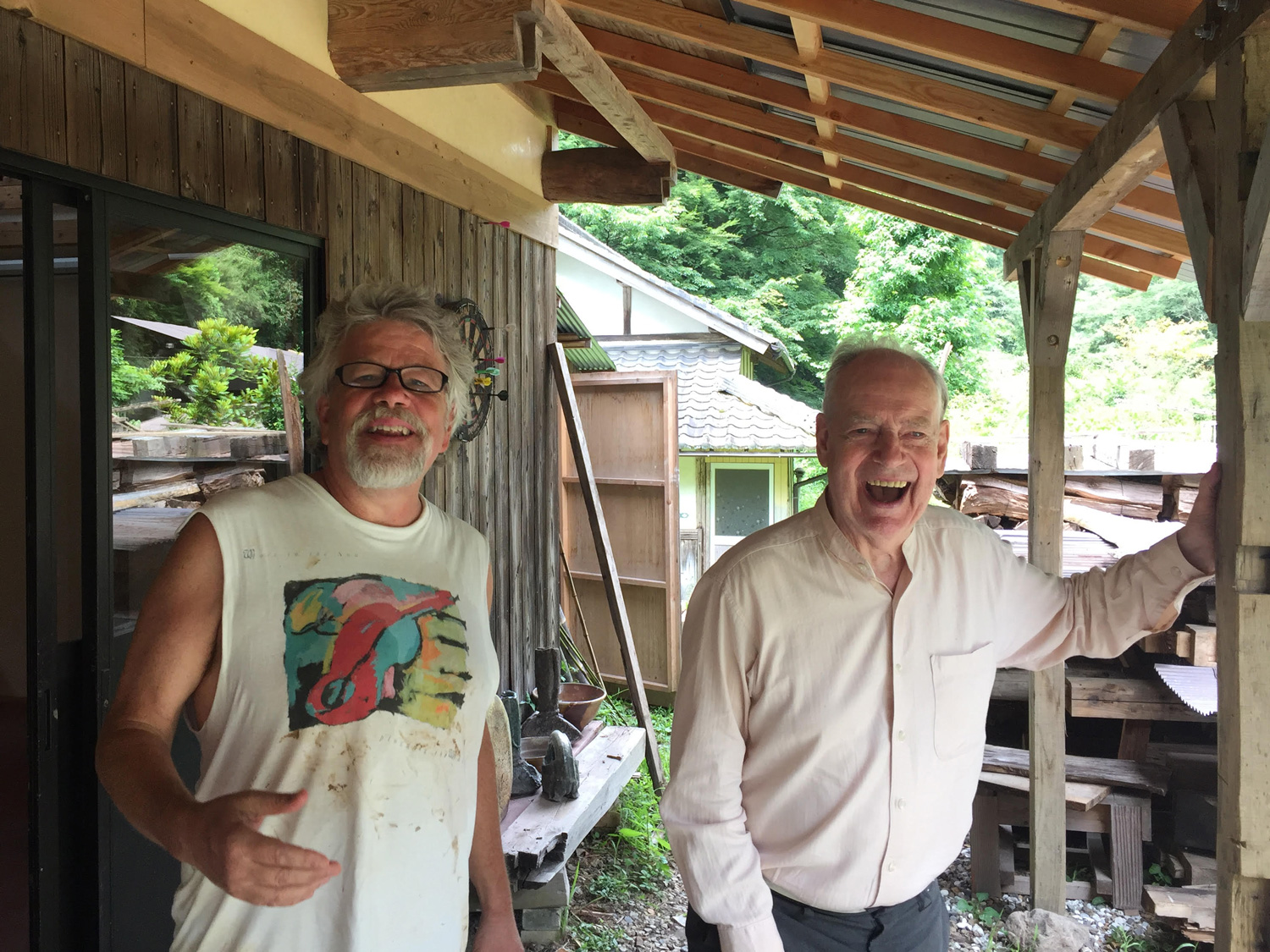 On a personal level, David was one of the most inspiring people I have ever met. He had a brilliant, beautiful mind, filled with facts, but he was never a know-it-all, though at times it seemed he did. He was humble, understated, but endlessly curious, with a wicked sense of humor. He was such a strong role model. He was never motivated by money; his passion was having a good time with good people and to leave the world a little better than he found it. He certainly did that. I miss him terribly.
John Dix founded the Fieldwork Japan Pottery Studio with David Jack and Sachiko Matsunaga in 1995 and is still running it.
---
Eric Johnston
Those of us who wrote about political, social, or human rights issues found that we had a good degree of literary freedom under David. Unlike the "just-the-facts-ma`am" or BLT (bright, light, and trite) editorial philosophies found elsewhere, KTO offered writers leeway to express themselves using "non-objective" humor, wit, satire, and historical references, rather than merely list a set of dry facts or serve up intellectual junk food cooked in some advertiser's kitchen. That's what made writing for KTO, and David, a joy.
Eric Johnston is the Kansai-based Senior National Correspondent for The Japan Times. He was an occasional contributor to KTO about area politics.
---
Simon Moran
It was a wonderful experience to work with David Jack, Dominic Al-Badri, Chris Stephens and all the other writers and staff at the KTO. There were never really editorial meetings, except for two that I remember, at the second of which Dave couldn't remember holding the first. There was always lots of humor. Dave loved a drink, a natter and a laugh.

Dave was always very interested in a new project. KTO, Kansai Bangladesh Project, fieldwork in Sasayama, Hong Kong and Scotland, among many others. He loved cricket and football, and would also help when he could; because of this, S U Press, publisher of the KTO, published my book, We are Nippon: the World Cup in Japan, in 2002.

Dave could be very forthright in his opinion, and at times he wouldn't suffer fools, but he was a very generous spirit who led a very active life. He will be sorely missed.
Simon Moran, KTO writer, and Associate Editor 1998-2009. Author of We Are Nippon, S U Press.
---
Stephen Boyd
I am a non-KTO and non-Kobe person but got to know David well after we met in around 1971, and Sachiko a year or two later. I loved his hunting gait, slightly splay-footed, sniffing the location, passing an izakaya a couple of times before deciding that it would pass muster and that we could sit down to discuss his latest scheme. There were so many of those schemes, some leading to great things like KTO, Kansai Bangladesh Project, Wantage Books; and others which failed to jell and were allowed to fade without interrupting the fizz of activity. He and I agreed a few years ago to tackle the Wordsworth "Prelude", but when we sat down to it there were other enjoyable fish to fry; or he needed to give me (and so very many others) advice, always wise and apposite. It is annoying not to be able to pick up the phone to him.
Stephen Boyd has been based in Kansai since 1969, and has long since retired from Osaka University and Mukogawa Women's University.