Issue: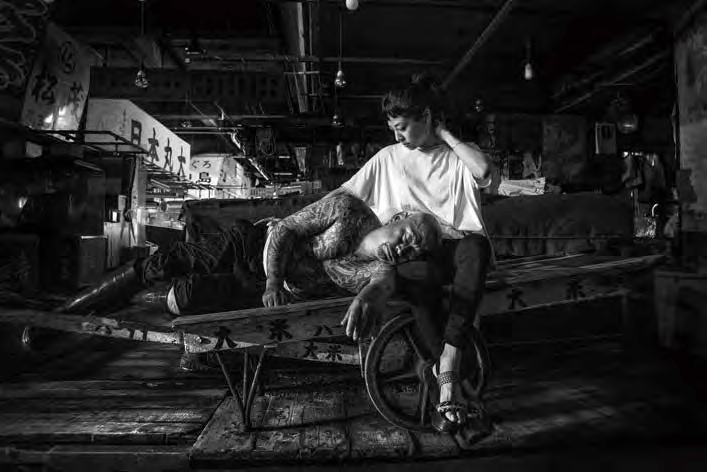 Tsukiji Fish Market: photographs by Shun Kato
INEVITABLY, EVEN THINGS WITH character are helpless against the passage of time. Despite the various problems involved in Tsukiji fish market's relocation, its existence at its present site is finally drawing to an end after 80 years. The people who work there are renowned for their high spirits and energy, but will the market be able to retain the same atmosphere after moving to its new site in Toyosu? I believe the ambience of the place is something to be treasured. Tokyo's new governor has postponed relocation until after February 2017. In order to cherish the valuable time that remains, I intend to use my camera to capture every small drama in Tsukiji market as it occurs.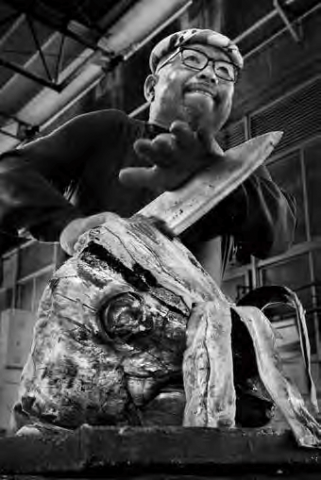 ---
Shun Kato, born in Gifu in 1992, became fascinated with photography while studying at Nagoya University of Arts and Sciences, and after graduation he joined Jiji Press. The bulk of his work is in black-and-white and concentrates on people. His most famous series is 'The Fishermen of Okushiri Island' which led him to Tsukiji Fish Market.