Issue: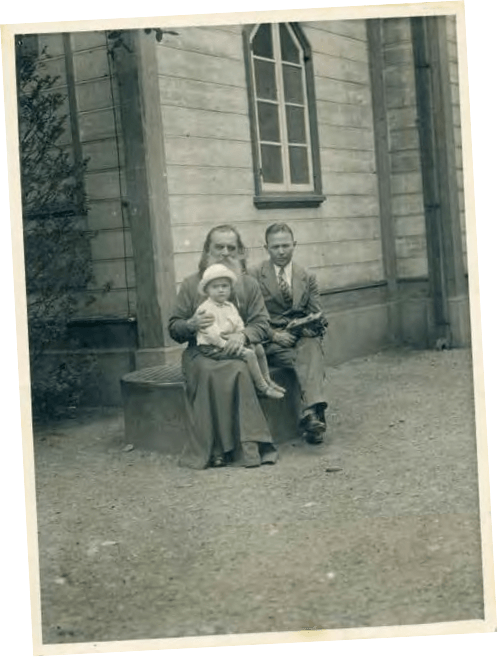 A long-time member of the Club looks back at a fascinating life from wartime to the Bubble era; from ski resort owner to magazine publisher.
When Georges Pokrovsky celebrates his 85th birthday on Nov. 27, he can look back on a life encompassing an eventful childhood, Japan's dark days of conflict and postwar recovery, the miraculous growth of the sixties and seventies and the heady days of the "Bubble Economy." An associate FCCJ member since 1964, magazine publisher Pokrovsky has been an eyewitness to Japan's modern history.
His story begins back in 1917 in Kazan, a city in southwest Russia that lies at the confluence of the Volga and Kazanka rivers, where his father, Victor Alexandrovich Pokrovsky, had just graduated from university. Young Victor joined the White Army and battled the Communist Red Army forces across Russia before finally escaping to Manchuria where he found sanctuary in the city of Harbin.
Although his degree was in chemical engineering, Victor had a solid background in church music, encouraged by his father who had been head of the major Orthodox church. He had a fine tenor voice and played the violin with distinction his violin teacher had also tutored the maestro Jascha Heifitz and the Russian church in Harbin needed someone like him to improve its musical standards.
He wasn't there long before word of his reputation reached Tokyo, where the Nikolaido, the Russian Orthodox cathedral in Ochanomizu, was also seeking to boost the quality of its music and raise funds for reconstruction after the 1923 Great Tokyo Earthquake. Victor accepted the church's invitation and moved to Japan in 1924.
Not long after, Victor met Yevgenia, a young Russian woman from Khabarovsk, and in 1930 they were married at Nikolaido. On Nov. 27, 1931, Yevgenia gave birth to their son, George. Tragedy struck on the following day when she suddenly passed away due to postbirth complications. It was a devastating blow, but Victor hired a Russian nanny to tend the child and got on with life, remarrying in 1935.
BY THIS TIME, LITTLE George was growing up and taking note of his surroundings. "I remember those as good days," he says. "As a small boy I attended the Russian school at Nikolaido and we lived in a house in the cathedral precincts. I had many friends among the local kids and we would play together." George vividly remembers a 1937 visit with his father to the New Tokyo Beer Hall, which had just opened in Sukiyabashi. (The beer hall still exists, on the B1 level of the FCCJ's premises.)
The Pokrovsky family expanded with the arrival of two daughters, Lydia and Larisa. Then, in 1940, the Russian leaders of the Orthodox church community were forced to "retire" and were evicted from their homes. The Pokrovskys were forced to move to Yokohama.
It was Victor's intention to emigrate to the U.S. where a job was waiting at a church in San Francisco. But the Japanese attack on Pearl Harbor happened before the family could leave, stranding them in Japan.
During the war, Victor, who had little capital, was able to augment his income by teaching music and playing the violin. George had enrolled in St. Joseph's College, a catholic international school in Yokohama, where they lived until 1943.
That year, faced with the threat of Allied bombing, the family moved to Karuizawa where they were eventually able to buy their own house, thanks to Victor's connections.
By 1944 the wartime economy had worsened so much that local shops had closed their shutters; the family had to deal directly with the local farmers for basic supplies such as rice and potatoes. "At first cash was accepted but later we had to barter clothes and shoes for food," Pokrovsky says. "We were always hungry."
There were constant reminders of war despite their distance. By 1945 flights of B-29 bombers could be frequently seen flying high overhead on their way to hit their targets such as Niigata on the Japan Sea coast.
And then the war was over, and life slowly returned to "normal." Victor got his old job back at Nikolaido. George went back to St. Joseph's, having missed nearly three years of schooling. He finished his studies there in 1952.
"From being a statelesss person suddenly I was a Japanese national"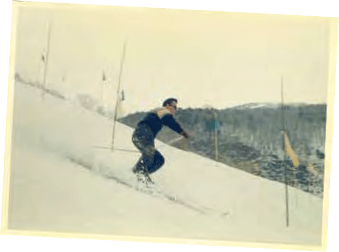 IN OCCUPATION RULED JAPAN, the Pokrovsky clan took stock of the situation. Most of them made plans to leave, though it took time for them to bear fruit. Lydia met and married a young American navy officer, William Kosar, and left for the U.S. in 1958. Victor, wife Irene and daughter Larisa joined them in 1962.
But George had decided to stay put. "Originally my hope had been to train as an engineer, as my father had done," he says. "But I had become disenchanted with education. I had missed years of school. I had gone without good food and had also experienced hard times. I was, you might say, an angry young man. I felt attracted to becoming a businessman."
There weren't a lot of opportunities at the time. "Jobs were difficult to come by in Occupation days," he says. "You either worked for G.H.Q. or some other branch of the military. I eventually ended up as an advertising salesman for a publication aimed at the foreign community called Preview."
The job was short lived. When he noticed that the owner publisher had too many irons in the fire and the magazine was suffering, he asked to take over. But Preview went bust in 1954 and the owner publisher disappeared.
Pokrovsky turned elsewhere. "Around this time I was a ski fanatic and I had another scheme in mind. Two Japanese friends joined me in a ski resort venture on a site in Fukushima prefecture," he recalls. "But we hit several barriers. First, we didn't have enough capital. Second, the site was in a National Park where, according to the rules, foreigners could not own property."
They solved the first problem easily enough. "The father of one of my partners was the president of a major Japanese bank," he says. "He couldn't lend the money to three young ski fanatics directly, but one of his clients was a university classmate and vice president of a major corporation. He was appointed to the board of directors of the ski resort company and so with this impeccable figure onboard, our company could borrow."
Then the nationality issue had to be dealt with. One of his ski friends spoke to his father who happened to be a close friend of a top man at the Ministry of Justice. "He's a very curious foreigner," George's friend's father told the ministry official. "He has his own hanko seal." That was good enough for the official, who ordered his staff to arrange the paper work without delay. "From being a stateless person suddenly I was a Japanese national."
GEORGE HAD A JAPANESE passport, and the ski resort project was on. "I didn't take a Japanese name, though, so I've had some fun when I turn up at airline check in counters, " says Pokrovsky. "And one of the first ski instructors we hired was an ambitious young man called Yuichiro Miura, who later gained fame for skiing down Mt. Everest."
He began to develop his publishing business in earnest. "I felt that the travel business had great capabilities, with opportunities in the market for publications featuring Japan and Asia," he says. He launched the Far East Traveler magazine, and its success made him feel secure enough to get married in 1966.
A big break came in 1975 when Richard Handl, the legendary General Manager of the Tokyo Hilton, asked George to provide the magazine for distribution in his hotel rooms. "This concept caught on and to make a long story short, that's still what I do today," says Pokrovsky. "My company, Far East Reporters Inc., produces customized magazines for distribution in hotel rooms. Today our single title is International Travel Plan, which replaced the Far East Traveler in 1998."
His son Michael runs the business on a daily basis as managing editor. Pokrovsky deals with clients and advertisers as CEO which in his case, he says, stands for "chief entertainment officer." He makes use of the FCCJ almost daily.
Life was extraordinarily good during the "Bubble Economy," when the publication business soared like a rocket. "For a brief period," says Pokrovsky, "we joined the rest of Japan in extravagance first class air travel, Concorde flights, a big house in Yokohama."
The flow of income was partly from publishing but also from his involvement in the property business. "I realized something was happening in the real estate world when in 1990 I sold a small tract of land for a truly amazing sum," he says. "I was hooked, and started to invest heavily, borrowing from banks only too willing to lend."
He also played the gracious host at lavish parties. "I invited 25 of my top clients once a year to the fabled Kawana Hotel near Ito for two days of golf. My accountant thought I was mad, but I felt justified in holding the event."
Then the "Bubble" burst, and with it went his property investments. "I lost a packet, and in retrospect I had made a tremendous mistake," he says. "But I was not alone."
Happily, the publications business continues to perform well, which may be the source of his approach to life. "I have a wonderful family and have been extremely lucky," he says. "I have no regrets about how life has turned out."
---
Geoff Tudor writes for Orient Aviation, Hong Kong.