Issue: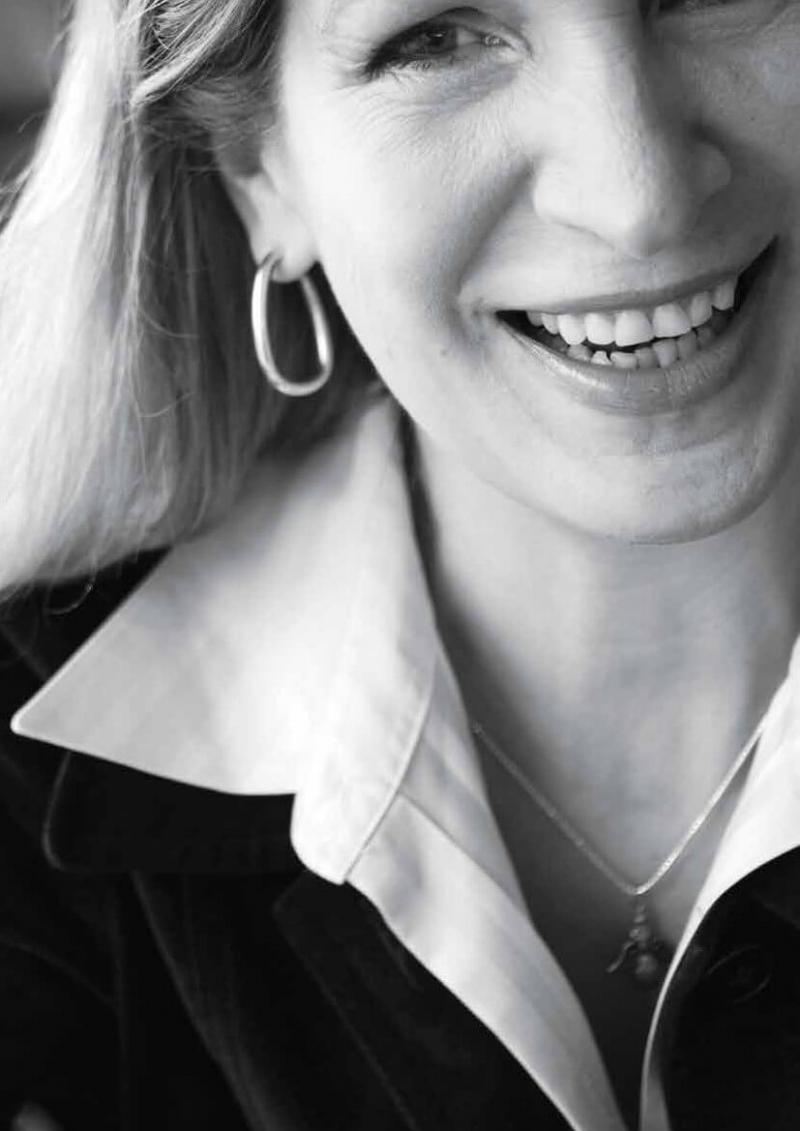 Spend an hour speaking with Club Director at Large Lucy Birmingham, Time magazine's Tokyo reporter, and you're bound to hear the word "seren dipity" several times. That's because Lucy thinks this is how she became one of the Club's most successful freelancers, forget about her talent and determination. Her story should serve as inspiration and direction for many of our members.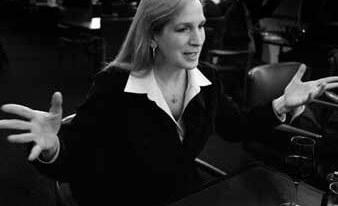 'I WAS ALWAYS BROKE, EATING DONUTS AND CUP NOODLE TO SURVIVE. ONE NIGHT I HAD TO BORROW 100 YEN FROM A FRIEND TO GET HOME.'
Lucy was born in Hartford, Connecticut, and is a graduate in communications from George Washington University in Washington, D.C. In 1980 she went to Kyoto to briefly visit a friend, but liked it so much she decided to stay. She found work as an English teacher and hostess. (Her blonde hair didn't hurt). But she also drew upon her childhood fascination with photos and her minor in photography at college to venture into writing and picture taking.
After more than two years in Kyoto she took off for a year long trip around Asia as a backpacker. "That's probably the best thing I've ever done," she reflects. "I learned about life. It was a much better education than going to graduate school."
It was in 1984 that she went back to the States and reconnected with her family. But she couldn't shake Japan. So after a year she found herself in Tokyo and "serendipitously" landed a freelance string in the mid '80s with the global photo agency Gamma Presse through its veteran Japan rep and Club member Kaku Kurita.
"I learned on the job," Lucy recalls. "It was very tough. Lots of heavy equipment and on the spot shooting." But royalties from Gamma were not enough to pay the rent, so she pursued other opportunities such as the New York Times and the classic photo album A Day in the Life of Japan. Still, there were days she couldn't afford to eat. "I was always broke, eating donuts and Cup Noodle to survive. One night I had to borrow 100 yen from a friend to get home."
In the late 1980s she heard that Business Week's photo editor was visiting Japan in search of photographers. So she went out and bought some Japanese magazines to show him what photos of Japan looked like. "That got my toe in the water ahead of other competitors," she says. They hired her as their main photographer and helped get her a working visa. "Business Week was the savior of my photographic career. It launched me to a higher level. "
Soon thereafter she married a Japanese Harvard MBA who had high flying jobs with Western companies in Tokyo. They had three children. "That thrust me into a totally different scene," she reflects. "After ten years of scraping by as a photographer it was a culture shock. I became the ultimate corporate wife." She had to concentrate on being a homemaker and mother but desperately wanted to continue links to her former life. Throughout the 1990s she was too busy with her young children to visit the Club. Then one day she got a call from an FCCJ staffer asking if she was still a journalist. Although she had only managed to continue with small writing jobs, she said yes.
That led her to start frequenting the Club again. One day former FCCJ vice president Brad Martin, then a senior writer for Bloomberg, "serendipitously" suggested she contact Bloomberg headquarters in New York. They were starting a new arts and culture section called "Muse." She soon became a regular Bloomberg contributor. One of her art stories was about the late Donald Richie. She learned that not only was he a great writer but also a very talented painter. After the Lehman shock of 2008, Bloomberg throttled back on its use of freelancers.
Then serendipity struck again the Tohoku earthquake and tsunami. Time magazine had closed its Tokyo bureau, along with many media outlets. Lucy had begun writing for Time.com as a stringer in January 2011, and leapt at the chance to help them cover the disaster. That led to her co-authoring a book with Club colleague David McNeill, the critically acclaimed Strong in the Rain, about the disaster aftermath, and to a continuing gig with Time.
Meanwhile, Lucy continues to write for a variety of publications such as the Financial Times for their Japan business specials. She also continues to write for NHK, where she recently began co-anchoring a business program. Her perseverance, talent, and serendipity shine a path for other resourceful journalists.
Previous profilee Pulitzered
One of a team of ten reporters the others were David Barboza, Keith Bradsher, Charles Duhigg, David Kocieniewski, Steve Lohr, John Markoff, David Segal, David Streitfeld, and Bill Vlasic Hiroko Tabuchi was among the winners of the staff of The New York Times for EXPLANATORY REPORTING.
"The Pulitzer board honored a series of 10 articles about the business practices of Apple and other technology companies. The series, titled "The iEconomy," included articles on how American manufacturers lost out on iPhone work to cheaper factories in China as well as on the surprisingly meager pay of Apple's 30,000 retail workers in the United States. Keith Bradsher, 48, one of the reporters, said the series was not just about working conditions in China but also about 'whether the U.S. could be a competitive place to make things.'"
---
Bob Neff is a former FCCJ president