Issue:
June 2022
Patrick J. Killen knocks it out of park with his tribute to UPI giant Ernie Hobrecht
Asia Ernie, Xlibris, 291 pages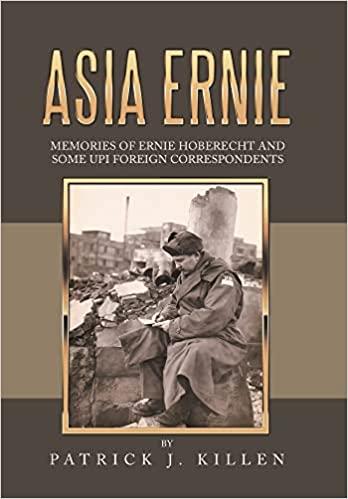 Not too many years ago, an FCCJ member could find himself at a table in the bar on a blurry evening listening to stories from some of the media veterans who have made the Press Club a fixture in Tokyo since World War II. In his book, Asia Ernie, Patrick J. Killen offers the reader such short anecdotal tales, centered on UPI giant Ernie Hobrecht, but including many famous journalists and historic figures from Asia's past.
Killen, a historic figure himself with this his first book at 92, is a former UPI bureau chief, lifetime member of the FCCJ, former No.1 Shimbun editor and manager of the Press Club Alleycats. His tone for the book is an episodic voice that follows Hobrecht's career from early the days in Oklahoma to Tokyo, from chasing the Dalai Lama in South Asia to the Vietnam War, and his ultimate return to the U.S., with chapters serving as a chronological progression of global events and Ernie's private life.
The highs and lows of Hobrecht's career are captured, including his hit novel in Japan, running UPI's business ties in Asia as well as its file, and mistakenly publishing an expensive wire photo of the Dalai Lama that actually cropped the holy man out of picture. The image of Ernie, though, is of a self-deprecating, occasionally ornery and foolish bon vivant, the kind of character who populated international wire services and the FCCJ for many decades. In short, you laugh at him and with him.
Hobrecht is best captured in a quote from another UPI legendary wartime journalist, Joe Galloway: "I was about to say Ernie was a fast-moving circus, but he really was more like a carnival that left small towns after midnight, owing everyone, just ahead of the local sheriff."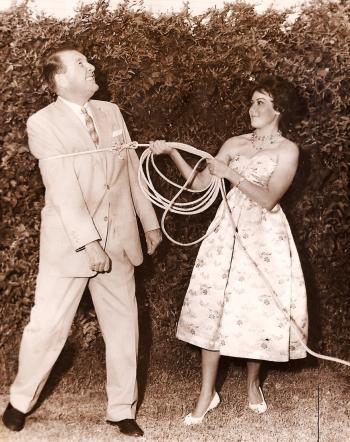 In reporting for the book, Killen, who now lives in Texas, spoke with colleagues and family who knew Hobrecht, and includes his own notes and quotes from working in multiple countries. To some degree, the read is like walking past photographs of former FCCJ correspondents and having Killen or other notable tale spinners like Charles Pomeroy at your table, telling often ribald stories about the men and women in the photos.
The challenge to file text, photos or video first in the pre-digital age is sometimes forgotten these days, as are the lengths to which news agencies would go, sometimes with a high financial and human cost. To get one over the competition, Hobrecht rented a plane to beat the AP in India and Galloway marched with the troops in Vietnam. Killen captures the values and journalistic creative juices of the era, which apparently often ended in Tokyo with a news bureau march to the FCCJ.
Hobrecht died in 1999, and Killen includes his multipage New York Times obituary, what happened to his family and friends, as well as reflections on working for UPI by numerous former correspondents.
Moreover, Asia Ernie, available on Amazon (https://www.amazon.com/Asia-Ernie-Patrick-J-Killen/dp/1664195610) in print or e-book, keeps the life of a complex but funny journalist alive, as well as that of the news agency – a feat for which even the exceptionally cheap Hobrecht may have bought a drink for Killen.
Pat's next book will be about senior softball, and as a teammate who played for, and with him on the Press Club Alleycats, I'm sure the Kantoku Emeritus will hit another one out of the park.
---
Dan Sloan joined the FCCJ in 1994. He served as President in 2004 and 2005-06. He reported for Knight-Ridder and Reuters for nearly two decades and is now a regular contributor to Eurobiz Japan.