Issue:
June 2022
Can Nissan recover from the Carlos Ghosn saga?
Roger Schreffler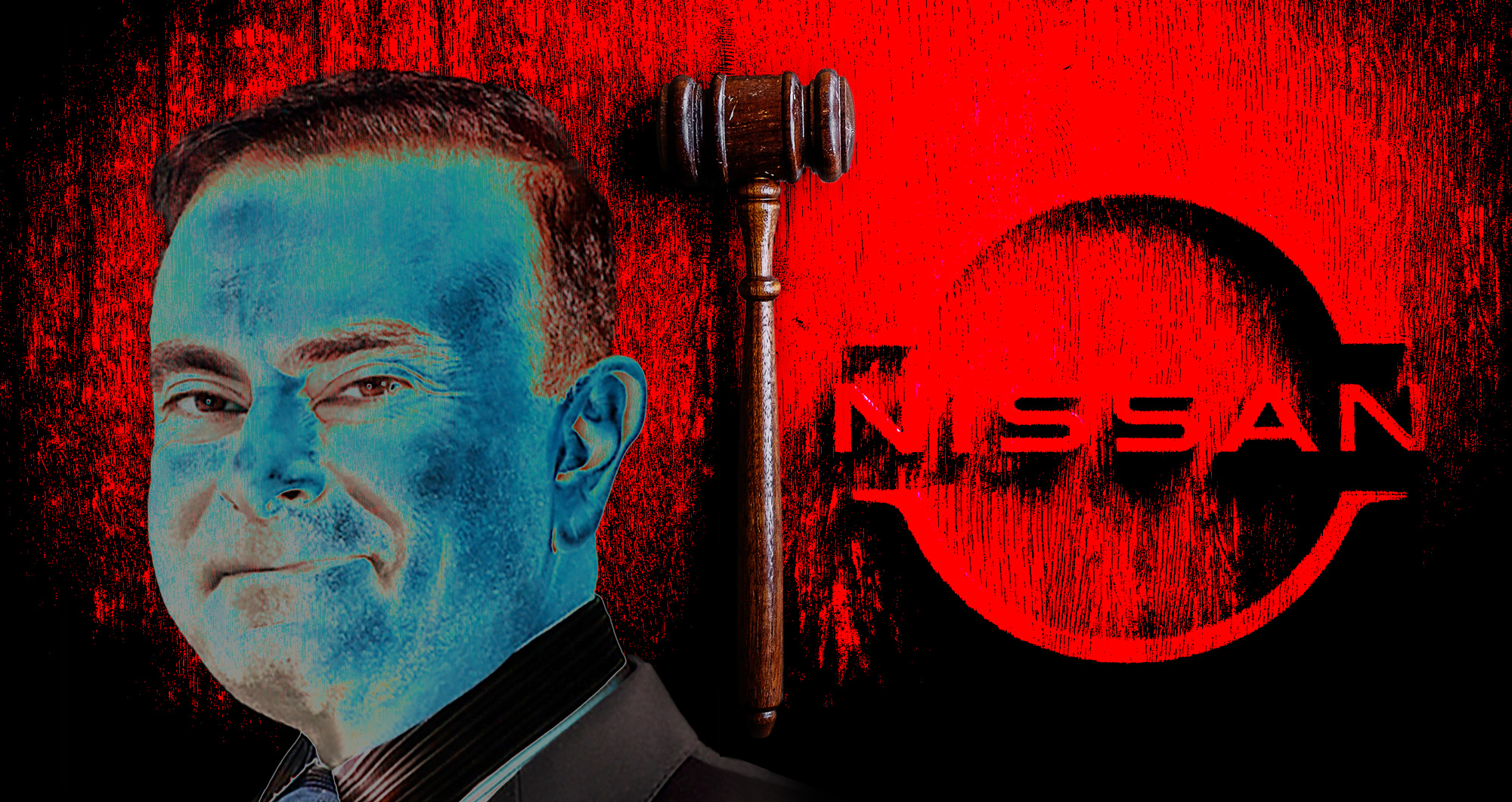 It has been three and a half years since a small faction of rogue executives at Nissan Motor Co. engineered one of the greatest – and costliest – corporate coups ever.
Carlos Ghosn, the man who they ousted, was not just any executive. He was an industry icon, an auto industry hall of famer, who as chief executive had brought Nissan back from near-death 19 years earlier. In the process, he made Renault, Nissan's largest shareholder, relevant beyond the European market.
At the time of his November 2018 ouster, the "Alliance", as the Nissan, Renault and Mitsubishi Motors partnership came to be known (Nissan added Mitsubishi in 2016), was vying for the top spot among global automotive groups with Toyota and Volkswagen. It claimed the top spot in 2017.
It is now a distant third.
And with Renault's pullout from Russia in May, selling its stake in AvtoVAZ, the French automaker will potentially lose 20% of global sales this year.
So where does that leave Nissan?
The automaker had some good news last month when it reported a ¥247 billion operating profit for the previous fiscal year, 2021. Returning to profitable operations after two years of massive – indeed, record – losses is a good first step toward climbing out of the deep hole it had dug for itself.
But it needs more steps to get back to where it was before Ghosn was made a criminal for the express purpose of blocking a Renault takeover in a newly structured Alliance.
For anyone who is in any doubt, the former head of the CEO's office, one of Ghosn's main accusers and the main architect of the coup, Hari Nada, sent the following message to Nissan's CEO, Hiroto Saikawa, the day before Ghosn's November 18, 2018 arrest in Tokyo: "Nissan's position should be Mr XXX's wrongdoing and removal as CEO at Nissan represents a fundamental change in the alliance and a new governance for the alliance must be found."
Mr. XXX is Ghosn, who is now living as a fugitive in his native Lebanon, which has no extradition treaty with Japan.
Nissan has become a weaker company since Ghosn was removed from the management. People forget just how good he was.
In only two of the 18 years he served as president or CEO – his first year and the first year of the 2008-2009 financial crisis – did Nissan report an operating profit margin of below 3%. Last year's margin was 2.9%. This year's, if Nissan meets its forecast, is projected to fall to 2.5%.
To put that in context, Toyota registered a 9.5% margin last year, GM 11.3%, Volkswagen (the group) 8%, Stellantis (the PSA/Fiat Chrysler merger) 11.8%, and Hyundai and Kia 6.2%. Germany's leading luxury brands, Mercedes and BMW, respectively reported 9.5% and 14.4%.
Other metrics paint an even grimmer picture – and we've given every Nissan board member a chance to speak:
Market capitalization is down nearly $20 billion, more than ¥2.5 trillion, since the day Ghosn was ousted. That means Nissan has lost more than half of its value. Reflecting this, share price is also down more than 50%. To the extent that Ghosn was removed through some nefarious means – I believe he was – this represents the largest corporate scandal in Japanese history. Market cap losses alone exceed the combined losses of Olympus and Toshiba from their respective scandals.
Production and sales have fallen by 40% and 35% in the same timeframe, more than double the pace of the global market contraction. Nissan's downturn preceded Covid by more than a year, the virus being the initial driver of the global downturn. The chip shortage would follow.
But by taking a double hit – with the effects of the coup still being felt – Nissan's global share has fallen more than a full percentage point to below 5% while the automaker has lost share in every major market it does business: Japan, China, North America and Europe.
Note that in 2021 Nissan made incremental gains in North America, but only North America of its main markets, with share inching up 0.3% due to a freshened lineup and improved marketing. It still has a ways to go to recover the full 3 percentage points it lost.
Ashwani Gupta, Nissan's chief operating officer, recently told Automotive News that the automaker has succeeded in transitioning from a "volume-led to a value-driven" strategy, a key objective in its "Nissan NEXT" restructuring plan.
While we understand Gupta's need to show progress after several years of negative news, we also must point out that his comments didn't tell the full story. In the U.S., for instance, Infiniti, Nissan's luxury car brand, saw sales fall to a 25-year low in 2021.
Moreover, global sales, all brands, fell to a 12-year low last year. Meanwhile, the Leaf, once the world's best-selling electric car, now ranks out of the top 10.
Can the Alliance survive?
The most dispiriting news for Nissan came out of France in April when Renault announced bold targets for electrification – 65% in Europe, the automaker's main market, by 2025 – while also revealing that it is considering spinning off its electric car business. To execute such a strategy would necessitate raising funds and unloading unprofitable assets. Nissan, while not unprofitable, is not a good investment either. And its strategic objectives do not align well with Renault's. Renault is Eurocentric with more than half of sales generated in Europe. Nissan's main focus is in North America, China and Japan. Less than 10% of sales are in Europe.
Renault's disclosure raises questions about the rationale for the Alliance and its need to maintain a 43.3% equity stake in Nissan.
We reached out to veteran auto analyst Koji Endo and asked him point blank if the Alliance can survive "They have no choice," he said. "Although Nissan isn't really well-managed, it is the only available partner for Renault at this point."
He added that Nissan's automotive business, despite the automaker's return to profitability, was still losing money. "Most of its profits come from its finance operation. But at least the size of the loss has been shrinking," he said.
When the full story of the coup is told, we will learn that Nissan's governance system wasn't broken. It was only broken after a small faction of rogue executives, mostly anti-French – or at least anti-Renault – broke it.
We will also look back on Ghosn's decision to pick a retired government bureaucrat to sit on Nissan's board as arguably the worst decision he made in his 19-year tenure, and the reason why Nissan is not likely to become a leading industry player moving forward.
Masakazu Toyoda, ex-METI four or five jobs removed, was looking for another job in early 2018. He found it at Nissan in February through an introduction from Hitoshi Kawaguchi, who headed government affairs. Ghosn would later characterize Toyoda as the "brains" behind the coup.
Why is this important? Because after the initial bloodletting following Ghosn's ouster, when nearly a dozen management allies were forced to leave the company or quit, Toyoda led the board's restructuring on the pretext of improving governance – which he helped destroy by not informing the board of plans to remove Ghosn.
Tabbed early on to head the board's new nomination committee, he picked a team of non-automotive people ranging from an American lawyer and Japanese banker to a French tire company executive and Japanese racing car driver. He then picked the banker, a fellow member of the coup who's not an auditor, to head the influential audit committee, the racing car driver, who wasn't part of the coup but has little management experience, to chair the compensation committee, and himself to select future board officers.
Nearly three years later, despite having incurred the biggest losses in Nissan's history, they just nominated themselves to serve another term.
Nissan simply doesn't have a deep enough bench of auto industry professionals – only three of 12 directors including Gupta. And the brain drain after Ghosn's arrest can't be replaced easily, if at all. Among them: José Muñoz, currently COO of Hyundai Motor, Daniele Schillaci, CEO of Brembo, an automotive supplier, and Christian Meunier, brand CEO at Jeep. And from Renault: Thierry Bolloré, CEO of Jaguar. It was a deep, deep bench.
When Ghosn arrived in Japan in 1999, he brought with him a team of more than two dozen senior managers from Renault, all auto industry pros, including the head of product planning and chief financial officer.
And his first visit to the club, lest we forget, was in November 2000, 13 months after announcing the Nissan Revival Plan. He came to inform us that Nissan was ahead of schedule in achieving its earnings targets. In fact, it would report a 4.7% operating profit margin the following spring, up from 1.3% the previous year, then 7.9% in fiscal 2001, 10.8% the following year, and so on.
It's not déjà vu all over again this time.
---
Roger Schreffler is a veteran business journalist and Wards correspondent who has covered the Japanese auto industry since the 1970s.