Issue: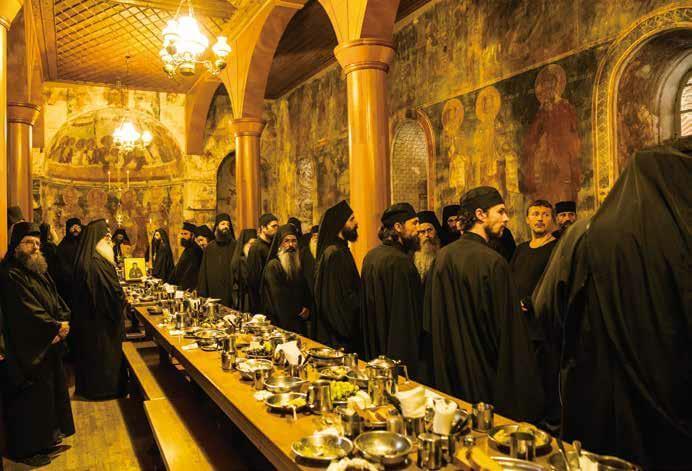 IN NORTHERN GREECE LIES a place shrouded in mystery and registered as a World Heritage site. Agion Oros Athos is a peninsula and mountain sacred to worshipers of the Greek Orthodox Church, and while it is Greek territory, it is also recognized as an independent and autonomous religious nation
According to legend, Mary (the mother of Christ) walked ashore on this beautiful peninsula after encountering a storm while at sea. It is also said that St. Athanasios built his monastery on Mt. Athos after finding a rich vein of fresh water on the mountain. The monastery hosts 2,000 monks who live and pray there, and women have been forbidden to enter since 1406. Tourists are limited to only 10 people per day.
The monks continue many other traditions, such as using the Julian calendar, which is 13 days behind the modern one and counting six o'clock in the evening as midnight.
I worked in close contact with the monks after receiving special permission to photograph inside the monastery.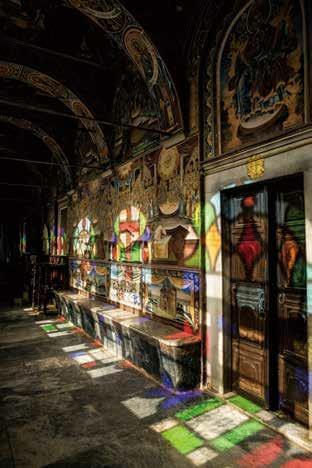 ---
Hirohito Nakanishi was born in 1979 in Tokyo. His photography, focusing on culture, entertainment, fashion and beauty, as appeared in magazines, books, advertising and websites. In 2014, he began photographing Agion Oros Athos, and has been back four times. Photographs from this project have appeared at the Canon Gallery, and in many magazines, including National Geographic Japan, Bungei Shunju, Geijutsu Shincho. Another show is planned for the Canon Gallery from September.