Issue:
Hello Nijubashi!
On Nov. 22 the the FCCJ held a Club-warming party in our new Marunouchi premises.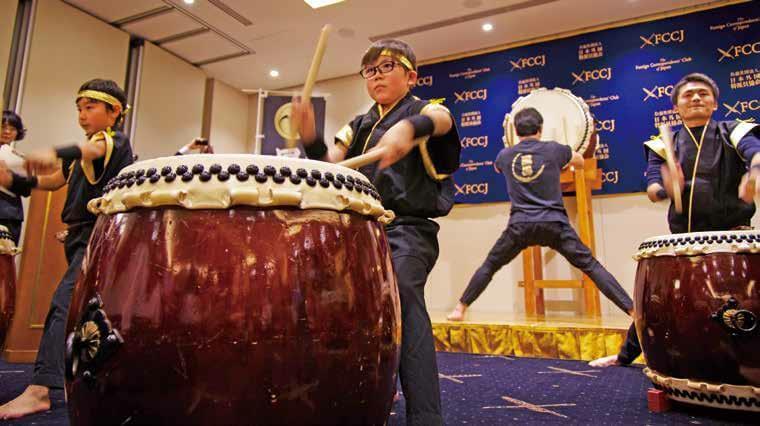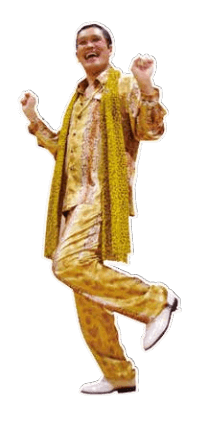 Welcome speeches

by Sandra Mori (who has been with the Club at all its premises) and behind her Club Events Committee Chair, Akihiko Tanabe. Below, Tetsuo Yuasa, Senior Executive Officer, of Mitsubishi Estate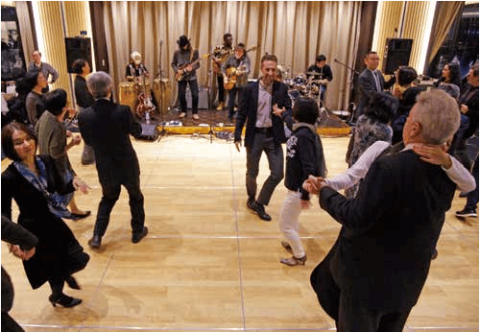 Dance floored

with music provided by the Moonshots
Meeting

Pikotaro meets Club Exhibition Chair Bruce Osborn and his wife Yoshiko; Stirling Elmendorf, Norman Tolman, Kumiko Elmendorf and Club GM Marcus Fishenden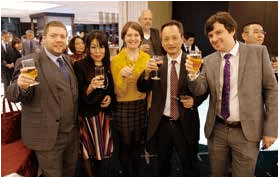 Cheers

Above, Mew Iwabuchi, Grady Loy and Phoebe Amoroso; above right, Masanobu Tsukagoshi, Kuniko Isa, Milton Isa, Mikuni, Katsu and Shozo Tsukagoshi; right, Chris Lawson, Reiko Sugioka, Kathryn Wortley, Yuntao Fan and Daniel Hurst.
---
ALL PHOTOS BY ALBERT SIEGEL