Issue:
March 2022
Journalists covering the Beijing Winter Games found themselves living in a new 'new normal'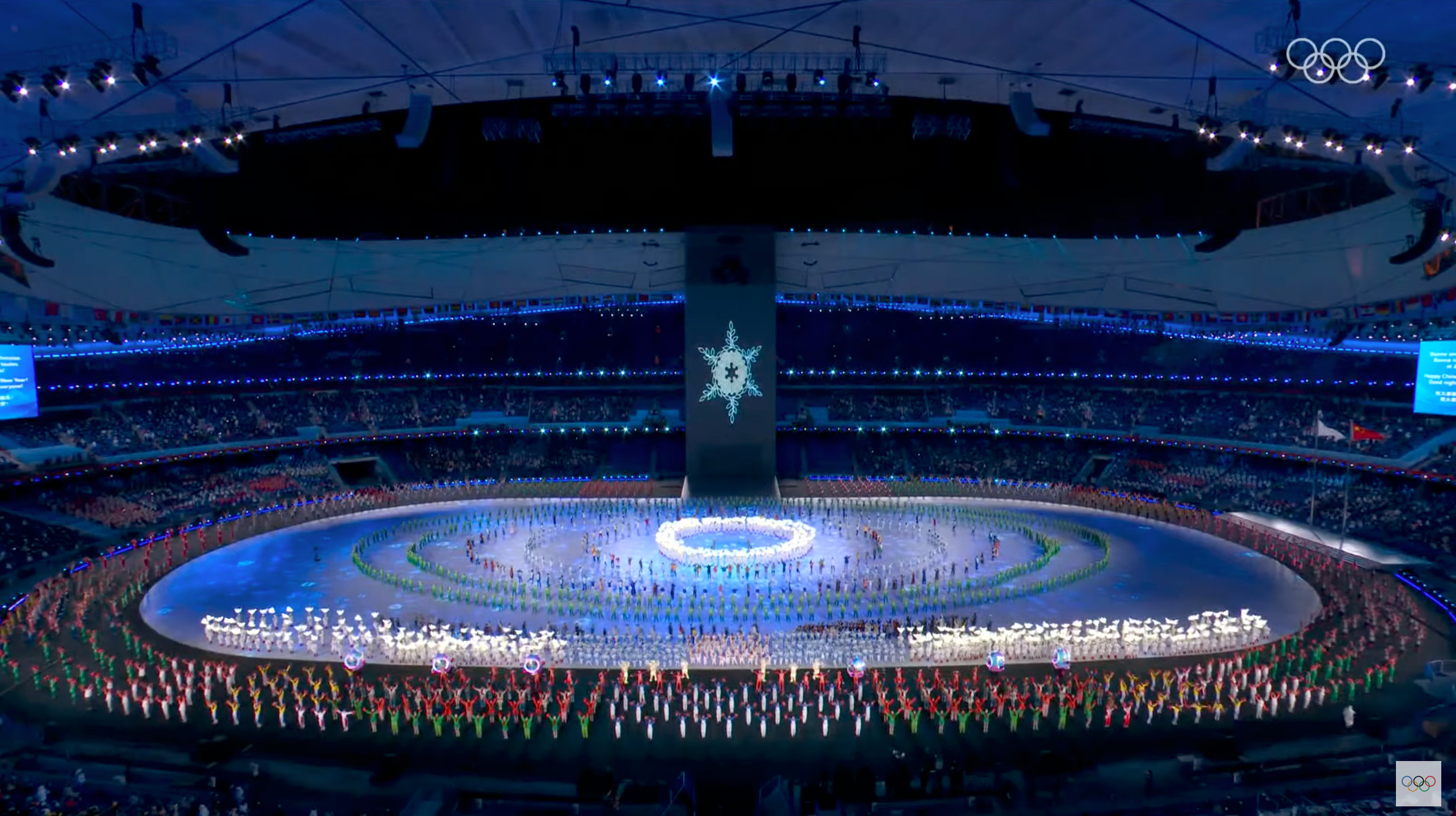 "How is China?" That was the question I was asked more often than any other during my 10 days covering the 2022 Winter Olympics.
I'm not sure I ever knew the answer.
If Tokyo 2020 will live in the memory as the Pandemic Olympics, Beijing 2022 might as well be remembered as the Westworld Olympics: A self-contained simulacrum of the Games hosted in what might as well have been an amusement park, purpose-built to allow athletes to compete and journalists to write about them.
As a resident of Japan, I was fortunate enough to avoid the chaos faced by foreign media covering the Tokyo Games, from playbook guidelines that shifted like quicksand to incomprehensible bus schedules that made it next to impossible to return to hotels after late-night sessions.
That wasn't the case in Beijing.
As a Chinese colleague warned me to expect a "gilded cage," whispered worst-case scenarios acquired an air of inevitability when similar reports appeared courtesy of Reuters and The New York Times.
Each of the 2022 Game's three venue clusters being sequestered in its own bubble? Far from outlandish.
Media and athletes separated by ceiling-to-floor barriers, communicating entirely through microphones? All too possible.
A three-week quarantine on exit, to ensure no chance of anyone bringing the virus back from the Games? That's just China being China.
Slowly, the actual rules and procedures began to come into view, matching Tokyo's inconsistency: Even as Beijing organizers (BOCOG) insisted that nasopharyngeal swabs were the law of the land, China's embassies seemed not to care where samples came from so long as the results said "PCR" somewhere on the page. On a forum for COVID Liaison Officers (CLOs), panic reigned over entry procedures for previously infected stakeholders and quarantine requirements for minors ineligible to take the vaccine.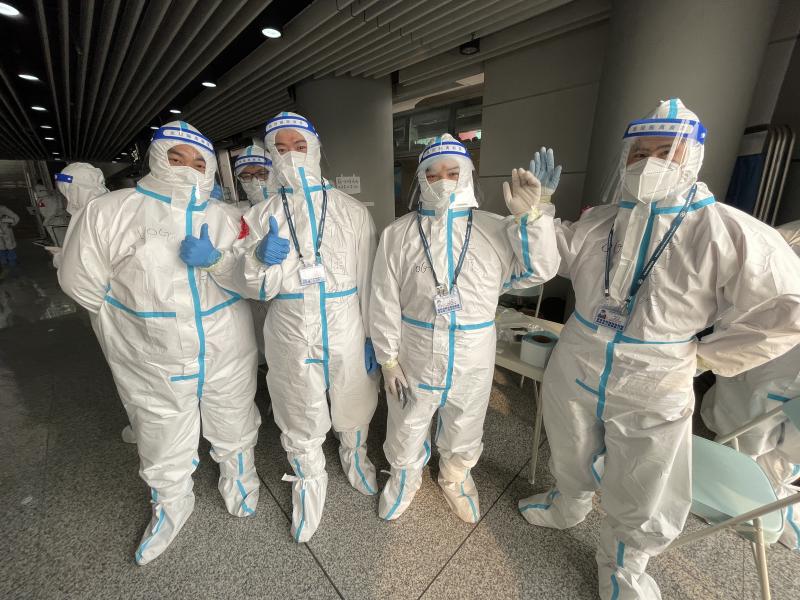 But after the tests, the QR codes and the purchase of BOCOG-approved masks, we all eventually found our way onto one of the charter flights bound for the closed loop. Surreal scenes greeted arrivals at Beijing Capital Airport, as workers in hazmat suits (some emblazoned with Games mascots) tested us, processed our accreditation cards and guided us to buses that would take us to our hotels, where we stayed in our rooms until our results came in.
Morning brought the start of the "new normal": Prep for the day, stop by the medical room for your daily throat swab, go through airport-esque security in the hotel lobby, and board a bus bound for the main media center.
In the early days, the media center offered plenty of entertainment. The official shop boasted a queue rarely shorter than four hours, and the wait at the post office across the hall was just as long as locals rushed to ship gifts to friends and family back home.

"Robot cooks" in the dining hall, serving up everything from steamed dumplings and noodle dishes to hamburgers and cocktails, became instant social media fodder. But as the competitions themselves began, the hype subsided and the media center became either a place to hunker down with a laptop or just another bus terminal.
Compared to the contradictions of Tokyo's bubble, Beijing was nothing if not consistent. We all lived and worked inside the closed loop, including thousands of student volunteers who would require additional weeks of quarantine before they could return to their daily lives.
As we bounced from hotel to media center to venue and back again, those volunteers provided rare moments of human interaction — especially if you had lapel pins on your lanyard.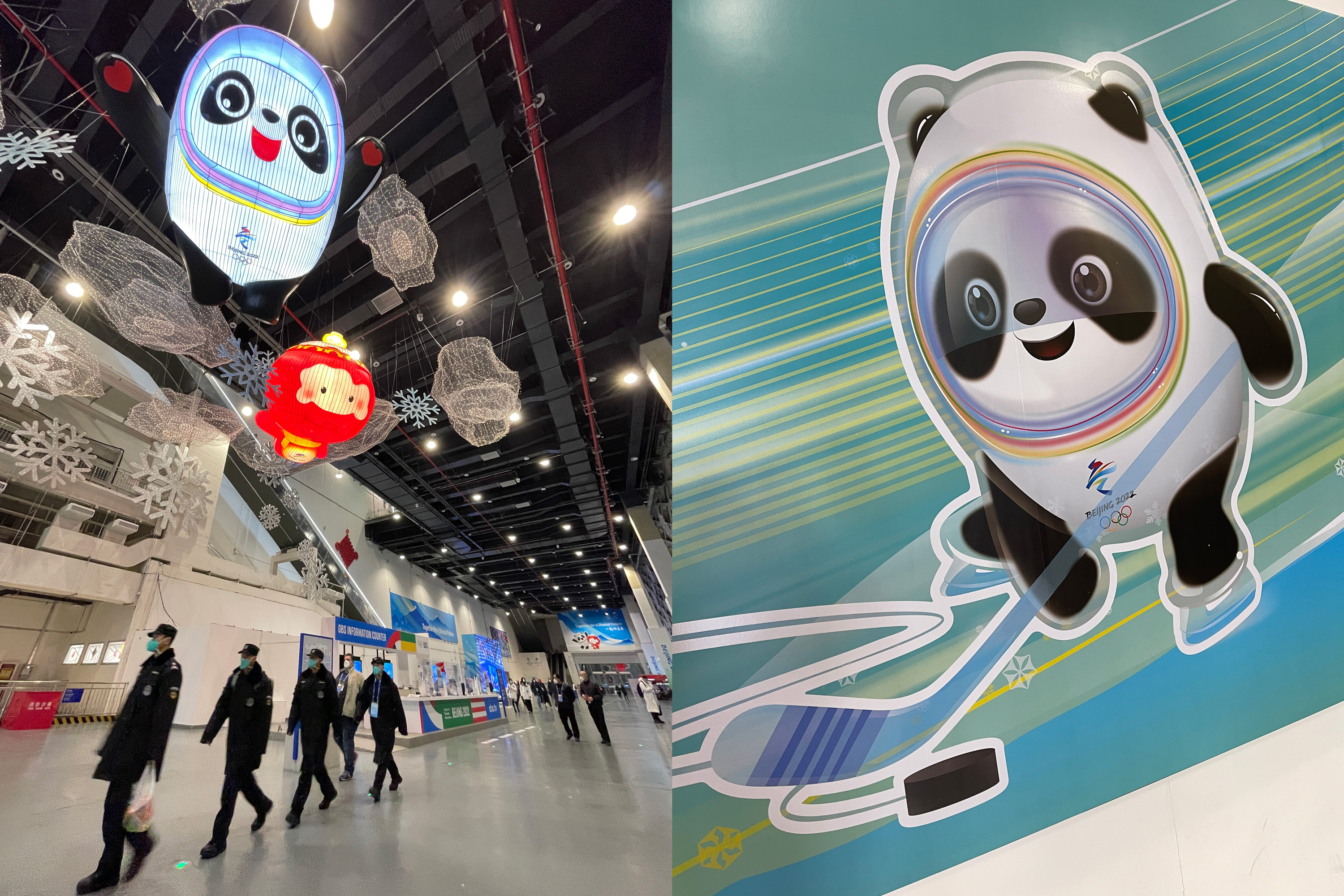 It was clear that organizers had actively encouraged pin trading, an Olympic tradition since Athens 1896, as part of a charm offensive — and it worked. After all, what else was there to do as we waited to shout questions at Yuzuru Hanyu, Miho Takagi and Ayumu Hirano from two meters away?
Perhaps nowhere did the dichotomy of these Beijing Games — a global event seemingly untethered from reality — come more clearly into focus than in the main press conference room at 11 a.m., when the International Olympic Committee and BOCOG held their daily briefings.
On one side were visiting journalists eager to press officials on controversial topics such as the decision to have Uyghur skier Dinigeer Yilamujiang light the Olympic cauldron, the ecological cost of 1.2 million cubic meters of artificial snow used to cover venues in Zhangjiakou and the handling of 15-year-old figure skater Kalina Valieva's infamous doping case.
On the other side were local media determined to lob softball questions that would allow them to tout the popularity of Olympic mascot Bing Dwen Dwen, China's newfound love of winter sports and the country's unprecedented success at hosting these Games.
Always in the center sat IOC spokesperson Mark Adams, replete with chair, whip and pistol — although few would have blamed him for casting himself into the gaping maws of the lions as the days went on.
And so they did, until sooner or later we all packed up our suitcases and waited for our flights out of Beijing in eerily empty terminals, clutching handwritten boarding passes and having navigated a gauntlet of hazmat-suited security staff strangely determined to prolong our exits.
Just a short walk from the waiting area, past a Starbucks with months of accumulated dust, was an artificial pond with a single dead goldfish — a jarringly unsubtle metaphor for what it took to host these Games, and hopefully one that will not make a return at Paris 2024.
---
Dan Orlowitz is a sports writer for The Japan Times, focusing primarily on the J. League, Samurai Blue, and everything there is to print about Japanese soccer. A longtime resident of Tokyo, his words, photos, voice, and visage have appeared online, in print, and over the airwaves since 2011 in a variety of local and international outlets.