Issue:
March 2022
Vietnamese man's ordeal highlights abuse of foreign trainees in Japan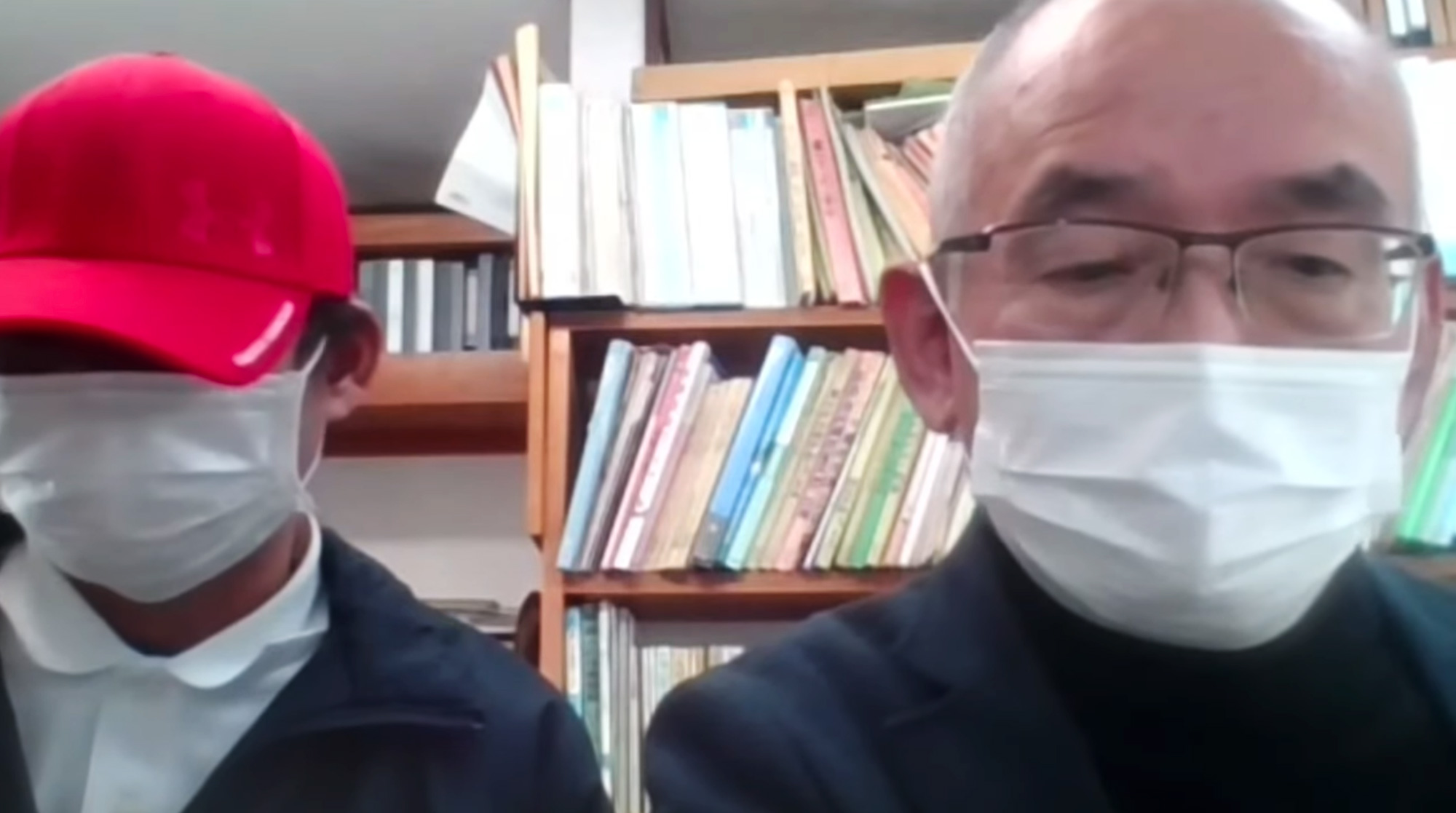 The short video is too painful to watch.
It begins with two Japanese workers, whose faces are blurred, beating a 41-year-old Vietnamese technical intern working at a construction company in Okayama Prefecture. They hit him on the head and the back with broomsticks as he tries to unload materials from a truck.
At some point, the intern jumps out of the back of the truck and tries to escape, but is soon cornered by his coworkers. Others can be heard laughing in the background.
Next, we see him being kicked and punched in the stomach in an office as he cries for help.
The video ends with footage of the man being beaten as he sits in the front of the moving truck with two Japanese coworkers. The driver scolds him after he fails to respond with a loud "Wakarimashita!" (Understood!), when ordered to do something. The men ceaselessly mock his accent and slap him hard every time he attempts to answer in Japanese.
"I wouldn't come to Japan a second time … I don't feel comfortable. I would like the newcomers in future not to be treated like I was," the visibly upset intern, who has asked not to be named due to fears for his safety, said during a recent online press conference at the FCCJ.
More foreign workers in Japan, including a large number of technical interns, are complaining of alleged verbal, physical and sexual abuse at the hands of their Japanese employers, despite improvements to the terms of the Technical Intern Training Program, which began in 1993.
The abuse is said to be widespread, particularly in the construction sector. Yet other industries, such as car manufacturing and electronics have been criticized for failing to provide humane working and living conditions for foreign trainees.
Vietnamese nationals top the list of technical interns. The abused man, who left his wife and their 5-year-old daughter in Vietnam in 2019 to come to work in Japan, said the abuse usually occurred when he couldn't understand what his Japanese coworkers were saying. As a result, they blamed him for disrupting their work.
He and other foreign interns study Japanese lessons before they leave their home countries, but many still lack the language skills to address abuse and defend their rights in the workplace. Without the support of family and friends, they face an unenviable choice: stay in Japan and endure the abuse, or return home and lose income and skills that will help them in the future.
The trainee's intermediary organization, which brokered his placement in Japan, sent him to Six Create, a construction company in Okayama. With just a month's training back home, he was immediately assigned to work as a scaffolder for up to nine hours a day. The company paid him ¥844 an hour, but also charged him around ¥15,000 a month for medical and unemployment insurance.
The video, dated September 19, 2020, provides a glimpse into the bullying and physical abuse he said he endured from the moment he arrived in Japan until August 2021, when he approached Fukuyama Union Tampopo, a labor union in neighboring Hiroshima Prefecture, for help.
The union's executive chairman, Mitsugu Muto, who attended the FCCJ press conference, said racism and a "low awareness of human rights" had allowed abuse to go unchecked in Japan.
The intern said he suffered several injuries, including a cut lip and three broken ribs, and also lost a tooth. On one occasion, his employer had ordered him to tell a doctor who examined him at a hospital that he had injured himself falling off his bicycle.
Asked why he did not report the attacks to the police, he said: "[What] I was most afraid of was that I might no longer be able to work at the company and be sent back to Vietnam. I was very scared and panicked and did not know what to do."
His Vietnamese colleagues warned him that the company might "take revenge and pressure him even more" if the police were involved.
Agencies in Japan and overseas that match interns with Japanese companies have been accused of ignoring the plight of abused workers.
The Vietnamese trainee said he had collected photographic evidence of his injuries and complained to the Okayama-based intermediary organization in charge of his internship, requesting that he be transferred to another company.
In response, the organization assured him it would warn his employer but said a transfer was impossible. It even told him that his "poor Japanese" had been partly to blame for the abuse.
The abuse stopped for about a month after the warning, but started again in August 2021. He decided to approach the union and go public about his treatment, even though he was concerned that this could leave his three Vietnamese coworkers vulnerable to abuse.
Some intermediaries have been known to confiscate interns' passports until they have repaid their debts. Faced with losing their accommodation – or even being deported – many abused interns suffer in silence, sometimes with tragic consequences.
According to the justice ministry, 171 foreign interns who were part of the technical trainee program died between 2015 – 2017 due to accidents, illness or suicide. Legal experts believe the real number is much higher, and have called for an independent investigation to prevent the death toll from rising further.
The case of Nguyen Ngoc Trong, a Vietnamese technical intern who died of negligence in November 2020, is a grim reminder of the human toll of workplace neglect. The 24-year-old, who was working at a coatings company in Chiba Prefecture, had been in poor health since arriving in Japan in 2019. He was diagnosed with tonsillitis, anemia and other illnesses, but received no help from his employer or the intermediary.
In an exchange of text messages with his wife - with whom Trong had an infant son - seen by the Mainichi Shimbun, he said: "Just now, the company president told me to choose between going to work or returning home. He told me that I won't recover even if I go to the hospital." Trong died alone in his workplace dormitory shortly afterward.
Having initially denied any knowledge of the abuse being suffered by the Vietnamese trainee in Okayama, the construction firm and intermediary body later accepted he had experienced physical and psychological trauma, according to the union. His employer apologized and promised to pay compensation.
The union's Muto said the Okayama Prefectural Police and the local labor standards inspection office were conducting separate investigations. The intern, who currently lives in a union-provided shelter, was due to attend a meeting at the labor standards office at the end of January. To date, no legal action has been taken against the employer or the intermediary.
The victim's contract expires in October, yet he still has to pay back ¥200,000 of the ¥750,000 loan he took out to travel to Japan. Fortunately, he has received offers of work from other firms in Japan.
Since his ordeal became public, the Immigration Services Agency has banned Six Create from accepting foreign technical trainees for five years. On January 25, the justice minister, Yoshihisa Furukawa, announced the formation of a watchdog to prevent human rights abuses of trainees, while the government recently began a survey of the financial situation of about 2,000 foreign trainees.
"We believe the system should be abolished and replaced by an immigration system based on equal rights in the workplace," Muto said.
---
Ilgın Yorulmaz is a reporter for BBC World Turkish. She is the Second Vice President of FCCJ and also serves on its Diversity Committee.