Issue: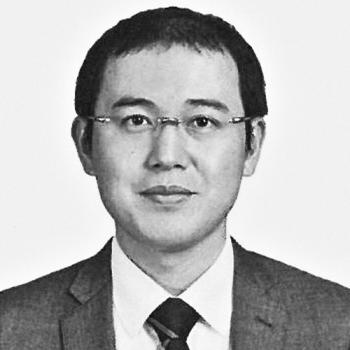 Regular Member
Yoshiaki Kasuga
The Asahi Shimbun
Yoshiaki Kasuga is the foreign news editor of The Asahi Shimbun. Previously, he was the Asahi's associate foreign news editor from April 2017 to August 2021. Kasuga has years of experience as a senior journalist covering international diplomacy.

From 2011 to 2014, he worked as senior diplomatic correspondent in the newspaper's New York bureau. During that time, he was the principal journalist covering the United Nations Headquarters, including the UN Security Council's deliberations and resolutions on global crises.

Kasuga was then assigned to work in Istanbul as senior diplomatic correspondent in the Middle East. His notable Middle East coverage includes nine visits to Syria from 2014 to 2017 during the civil war. He also conducted two exclusive interviews with the Syrian deputy foreign minister, Faisal Mekdad. In January 2017, he reported from the frontline in Aleppo.

Kasuga was a visiting scholar at University of California, Berkley's School of Journalism from 2006 to 2007. He joined the Asahi in 1997.

He currently lives in Tokyo with his wife, son, and daughter.
---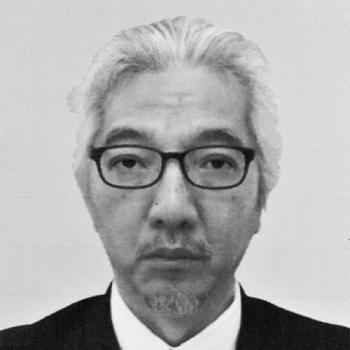 Regular Member
Toshimitsu Sawai
Kyodo News
Date of birth: December 23, 1962
Place of birth: Tokyo
March 1985: Graduated from Hitotsubashi University, Bachelor's Degree in Economics
April 1985: Joined Kyodo News, Kobe Regional Office
May 1994: Foreign News Section, News Department
January 1995: Nairobi Bureau Chief
August 1999: South East Asia Correspondent, Bangkok Bureau
February 2004: United States Correspondent, Washington Bureau
August 2009: Bangkok Bureau Chief
November. 2015: Chief Editor, Foreign News Section, News Department
June 2018: Chief Supervisory Editor, Integrated News Center, News Department
September 2020: Managing Editor, News Department
June 2021: Executive Director, Managing Editor, News Department
---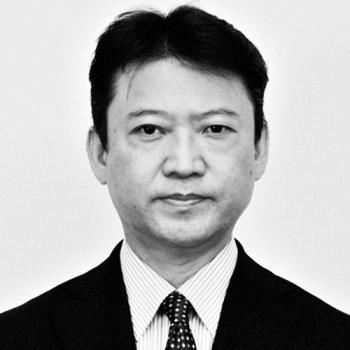 Associate Member
Shinya Hirano
ISFnet, Inc.
Shinya Hirano is Manager of the Global Marketing Divisionat ISFnet, Inc., a multilingual company that provides engineering services, operations, maintenance, help desk, and call center services related to IT infrastructure.

Hirano is engaged in sales and marketing activities, and has expanded the firm's business in the global market for more than 10 years. He graduated from Done College in Nebraska and worked for the Japanese branches of several foreign IT companies for many years.
---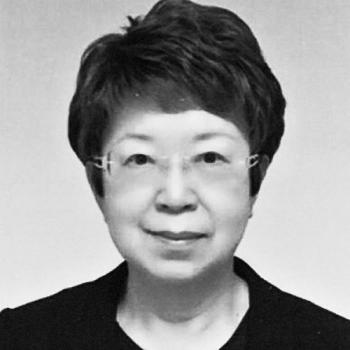 Associate Member
Yoshiko Koizumi
City-Yuwa Partners
Yoshiko Koizumi is a partner at City-Yuwa Partners, a full-service law firm in Tokyo, Japan with over 170 attorneys.

Koizumi has been practicing cross-border and domestic legal matters for nearly a half century, including corporate practice, construction, corporate governance, shareholders meetings, compliance and internal control, mergers and acquisitions, commercial litigation, dispute resolution, antitrust and competition, trademarks and copyrights, license agreements, technology transfer, labor issues, and foreign direct investment.

Koizumi has extensive professional experience in advising a wide range of clients, including government agencies, as well as global and domestic companies that are top tier in their respective business fields.

Throughout her career, Koizumi has been interested in cutting-edge projects in which very few women attorneys had a chance to work on at the time. Many of her clients are engaged in challenging and innovative businesses and projects.

In her spare time, Koizumi enjoys learning about Japanese history, especially the Edo period and Meiji era. She was born in the same village in Mie Prefecture as Koshiro Matsumoto VII, the famous Kabuki actor.
---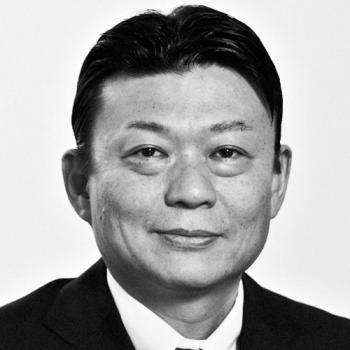 Associate Member
Masahiro Morimoto
FRONTEO, Inc.
Masahiro Morimoto was born in Osaka prefecture in 1966. After graduating from the National Defense Academy of Japan in 1989, he joined the Japan Maritime Self Defense Force, serving on destroyers. After his discharge from the military, he worked for Applied Materials Japan, Inc. He then established UBIC Corporation (now FRONTEO) in 2003.
Starting in 2012 with the development of "KIBIT", the first AI engine that applies natural language processing and artificial intelligence research, the company released "Concept Encoder" in 2018 and "Looca Cross" in 2021. In line with these developments, the company has expanded its portfolio from its founding business of forensic investigation and international litigation support to include life science, business intelligence (financial and manufacturing fields), and economic security. In the life science field, it launched the world's first AI-based medical device business through natural conversation to support doctors' diagnosis, and an AI drug mining business capable of analyzing advanced medical information to support new drug development.
As CEO of the FRONTEO Group, he is spearheading the company's mission to provide solutions that discover the risks and opportunities buried in information records. He continues to work for the realization of a fair society through information analysis.
---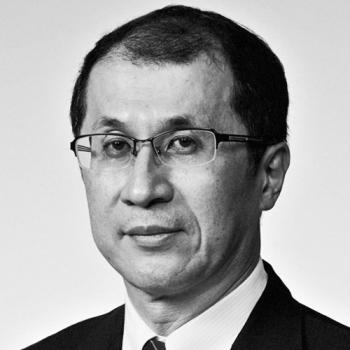 Associate Member
Kota Miyamizu
Daikin Industries, Ltd.
Kota Miyazumi is an executive officer of Daikin Industries, Ltd., a global air-conditioning brand, in charge of marketing research and corporate communication.

After graduating from the Faculty of Foreign Studies at Sophia University, Miyazumi started his business career at the Economic Research Institute of a securities company as a researcher of macro and micro economics, world politics, corporate trends, etc. In 1998, Miyazumi joined Daikin Industries, where he has been engaged in research and analysis on HVAC&R industry and environmental regulatory trends to support decision-making by top management.
---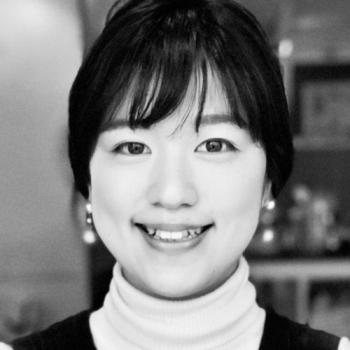 Associate Member
Asahi Takagi
Daikin Industries, Ltd.
Asahi Takagi is a public relations officer of Daikin Industries, Ltd. After earning a dual degree in film studies from Kansai University and Webster University (Missouri, USA), Takagi joined Daikin Industries in 2011.
She started as a personal assistant of top management and later worked in overseas sales planning, where she visited customers all over North America. Takagi has been engaged in public relations since 2019 and recently moved to Tokyo from Osaka to build relationships with foreign media. She looks forward to get to know many people through FCCJ activities.
---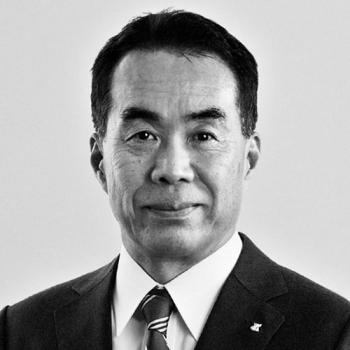 Associate Member
Satoru Takashima
Toyo Ink SC Holdings Co., Ltd.
Satoru Takashima was born in Nagano in 1960. He graduated from Keio University in the Faculty of Law. When he was in college, he became obsessed with mountain climbing and even climbed Denali, formerly known as Mount McKinley, the highest peak in North America.

He has been president and chief operating officer of Toyo Ink SC Holdings Co., Ltd., the parent company of the specialty chemicals manufacturing entity, the Toyo Ink Group, since March 2020. Prior to becoming president and Group COO, he served as president of the key subsidiary Toyochem from 2014. And he has also held roles at overseas subsidiaries in the United States and Thailand.
---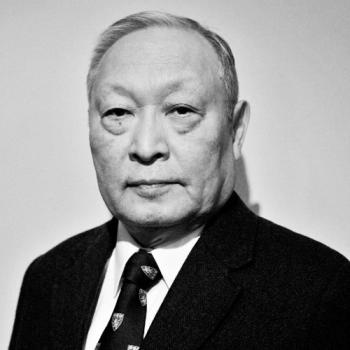 Associate Member
Yutaka Yamamura
Yamakyu Sangyo LLC
Yutaka Yamamura was born and raised in Tokyo and started his career at Japan Airlines as a B747 flight crew in 1982.

Now retired from JAL, he has been a senior lecturer at the Japan UAS Industrial Development Association since 2018 and an advisor to Japan Underwater Drone Association.