Issue:
A renowned documentary filmmaker undergoes an epiphany; his new film avers that advances in nuclear energy are an answer to climate change
Anxiety over the dangers of nuclear power in the wake of the Fukushima Daiichi meltdown is overshadowing the far more urgent problem of climate change, according to the filmmaker Robert Stone.
In a recent appearance at the FCCJ to promote his new documentary, Pandora's Promise, the U.S.-based director suggested that opinion among environmentalists was shifting towards an acceptance at least in private that without nuclear in the energy mix, combating global warming will be impossible.
"[Environmentalists] have expressed the belief that we are doomed, that there was no hope, and that climate change would eventually engulf us all," Stone said. "I found that appalling as a father of two children. The more I looked at [climate change and nuclear energy] the more fascinating it became. I learned that everything I thought I knew about nuclear power was wrong."
The role nuclear energy could play in steering the world away from an environmental catastrophe forms the narrative arc of the 90 minute film, which caused a stir after its debut at the Sundance film festival earlier this year.
As a former opponent of nuclear energy, Stone has undergone the same dramatic conversion as other erstwhile anti-nuclear figures, notably the newspaper columnist Georges Monbiot, who publicly ditched his opposition to atomic energy in a widely distributed column in the Guardian newspaper. Like Monbiot, Stone accepts that his change of heart is unlikely to endear him to most environmental activists.
While making the film, Stone visited the Fukushima nuclear evacuation zone and Chernobyl, and took atmospheric radiation readings in locations around the world. But if Fukushima galvanized Japan's anti-nuclear movement, for Stone it simply reaffirmed his belief that, rather than abandoning its nuclear plants, Japan needs to perfect the technology and build the safest reactors in the world.
"What we need to do is use the best technology we have to solve this problem, and get past the ideological dogma that has prevented us from looking at all of our options," he said.
"It is utterly hypocritical to suggest that we are facing an existential challenge to human civilization with climate change and yet we're going to reject one of the biggest sources of energy that doesn't produce CO2.
"I think there's an opportunity here for Japan to take the lessons of Fukushima . . . and turn it into something positive [and] lead the world with the best, safest and most efficient nuclear power plants in the world."
Pandora's Promise replays many of the debates that have been raging on social media since the Fukushima accident a little over two and a half years ago. On one side, environmental activists, authors and experts, including Stewart Brand, editor of the Whole Earth Catalog, make the case for nuclear energy. On the other, prominent anti-nuclear activists such as Helen Caldicott are portrayed as alarmists who refuse to confront the grim reality of global warming.
Since its release in the U.S., the film has had a "remarkable impact among campaigners and experts," Stone said. "For far too long, when this subject was discussed, the word nuclear is hardly ever mentioned as a clean energy source. It's been ignored and this film has really put this back on the table. We're definitely having an impact."
In August, the U.S.- based anti-nuclear group Beyond Nuclear labeled the film pronuclear propaganda and accused Stone of making light of the Chernobyl nuclear disaster in 1986. And Stone dismissed the suggestion by a member of the FCCJ audience that the film is a "slick advertorial" for the nuclear power industry. "This is a 90-minute documentary for the general public to raise a discussion," he said. "Would you like it to not be slick? Would you like it to be boring? I have to tell a story that connects with human beings or they won't see it.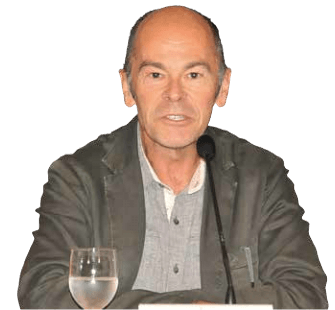 "It's fine for people to decide to turn away from nuclear power, if that's what they want to do, but it needs to be done with open eyes and open minds about what the alternatives are. Japan has shut down its nuclear reactors but has just switched over to fossil fuels, and that creates its own problem."
Stone was critical of the tone of much of the media coverage of Fukushima, although he understood the attraction of the narratives generated by the evacuation of tens of thousands of people from areas near the power plant.
"With Fukushima, the story unfortunately is one that amps up the fear and amps up the possibility of what might happen, what could happen, what might have happened," he said. "You also have the emotional drama of the people who've been impacted by this. These are all good stories, there's absolutely no question of that. There's not so much of a story in saying that, actually, radiation levels in most of the exclusion zone around Fukushima are within normal background levels in many parts of the world.
"Are you going to get a headline out of that?" he asked. "I don't think so."
Pandora's Promise will be broadcast on CNN in November and will soon be available for download via iTunes in 25 countries. Stone promised a screening at the FCCJ prior to its opening at cinemas in Japan in February.
---
Justin McCurry is Japan and Korea correspondent for the Guardian and the Observer. He contributes to the Christian Science Monitor and the Lancet medical journal, and reports on Japan and Korea for France 24 TV.