Issue: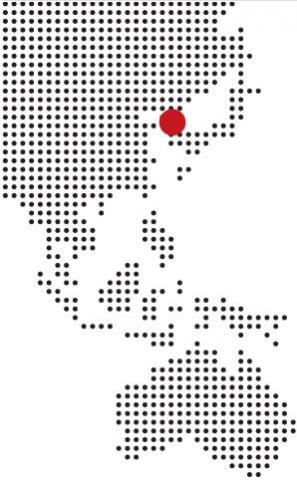 Anthony Spaeth claims the South Korean capital is the place to be for a newsman
WHEN I DECIDED IN 1978 TO RESIGN from the Asahi Evening News, my first job in journalism, Bernie Krisher asked me to be Newsweek's stringer in Seoul. I was very tempted.
But I had different plans, and so did the beautiful Japanese woman, also from the Asahi Evening News, who would become my wife. In the three decades that followed, I spent a lot of time in Korea, flying in from other homes. I wondered how my life might have differed had I accepted Bernie's offer.
In 2010, 33 years after I first visited Seoul, I was offered the editorship of the JoongAng Daily, a newspaper very similar to the Asahi Evening News.
I accepted easily. The country had never been richer, more successful, freer or, arguably, more hopeful. I have a soft spot for Koreans with their charming intensity. I felt I had grown up with Korea at an arm's distance and it was time we finally came together.
I've now lived in Seoul for a period in which Korea produced its first smartphone; coming late to the game but going on to take the greatest share of one of the world's most important markets. Samsung is now one of the top brands in the world along with McDonald's and CocaCola. "Gangnam Style" became an international phenomenon.
At the same time, Korea remains formally at war. Days after I arrived in 2010, North Korea torpedoed a South Korean warship, killing 49 people. Months later, it shelled an island the first land attack since the Korean War ended in 1953 scaring some of the foreign editors at my newspaper. Not the Korean editors or reporters, of course. They laughed it off.
Korea has a lot of news: clockwork corruption scandals, hideous sex crimes, juicy murders, important business news, vicious political infighting and partisanship that makes Washington look cooperative and civil, plus K-pop and sports. That's a good reason for a newsman to live in Seoul.
But there are other reasons to love living in Korea, even for non newsmen. They are, in my ascending order of importance:
Life is cheap: I moved to Seoul from Hong Kong. After a few weeks, I pulled out a notepad and did the cost calculations. I discovered that living in Seoul was at least 50 percent cheaper than living in Hong Kong. And that was comparing apples to oranges.
In Hong Kong, I lived on the very noisy King's Rd. in the not terribly attractive section of Tin Hau, next to Causeway Bay. In my cheaper life in Seoul, I live on top of Namsan, the mountain in the center of Seoul, the equivalent of living on Hong Kong's peak. My neighbor is the chairman of Samsung, Lee Kun-hee.
In Hong Kong, there was never a moment of quiet in my apartment even with the windows sealed shut. In Seoul, my apartment is quiet as a tomb with windows thrown wide.
Rent is cheap. Taxis are cheap. They say that eating in restaurants in Seoul is cheaper than cooking at home. (No one in Hong Kong says that.) The only cost in Korea that matches that of Hong Kong is the hourly wage of a Filipina housemaid.
Ppali-ppali: Koreans are very proud of their ppali-ppali (rush, rush) mentality, and it appeals to me. It has led to numerous follies in industry and governance and explains why motor scooters are allowed on sidewalks in Seoul, a highly hazardous practice for pedestrians. (Many are delivering food and no one wants their Chinese food or McDonald's to come cold.)
For the expatriate resident, ppali-ppali translates into finding an apartment quickly, moving in fast, and paperwork being done swiftly. Coming from Hong Kong, ppali-ppali was what I was worried I was leaving behind. I needn't have worried.
Sound of the city: The way Koreans move around Seoul may not be unique. Women walk arm-in-arm. Men wait at crosswalks performing phantom golf swings or punching their lower backs. But their sound is unique. The sound of Koreans in groups is laughter, which punctuates all conversations. Men have goofy, college laughs. Women's laughs are knowing and sexy.
Looks matter: Koreans, women and men, are the best looking people in Asia. This is a matter of taste, and I can anticipate arguments from colleagues in Thailand or possibly Indonesia. I hold my own.
---
Anthony Spaeth, former Executive Editor for Asia for Time magazine, has lived in Tokyo, Hong Kong, Manila, New Delhi and Seoul.