Issue: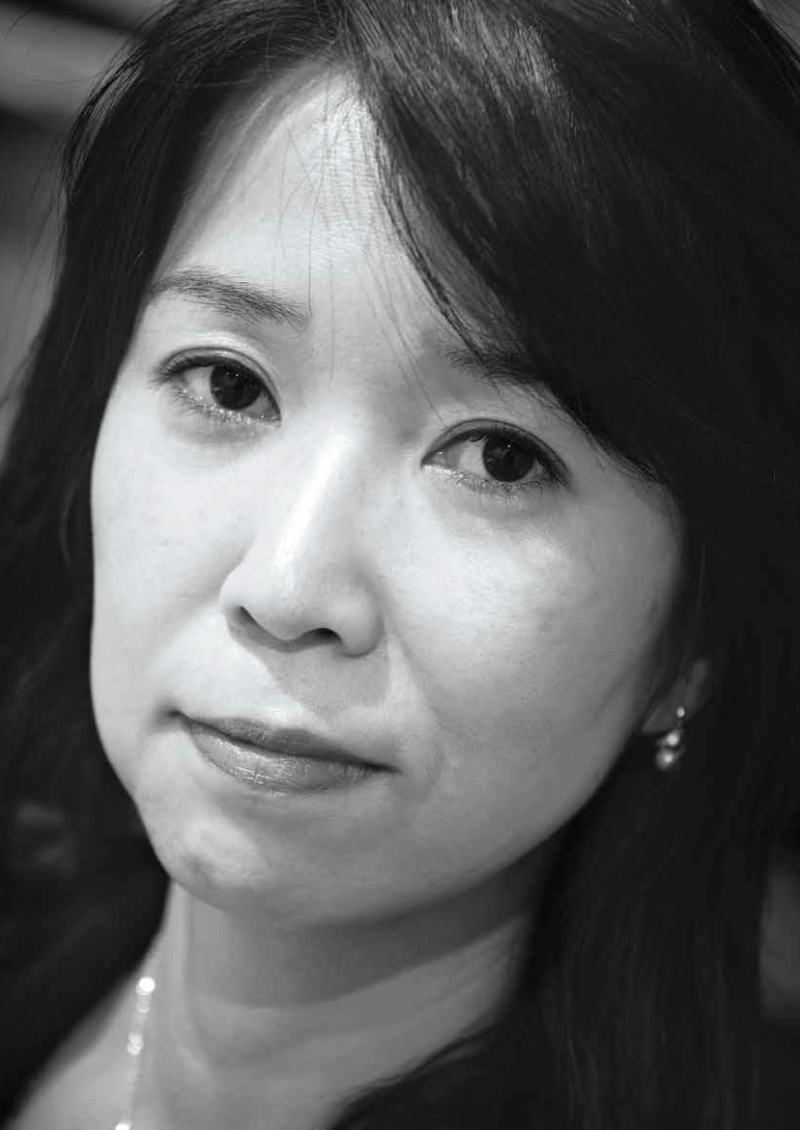 Sayuri Daimon is quietly inciting a cultural revolution. As the first female managing editor of a Japanese national newspaper, she is implementing a strategy that she is confident will secure the future of two threatened species: working mothers and paying newspaper readers.
After a 22 year career on the Japan Times as a reporter and editor, Daimon was appointed to the paper's top editorial and management job on Oct. 1, two weeks before it shape shifted into a bulky hybrid creature, the two headed "Japan Times, incorporating the International New York Times."
The new package is as cumbersome in physical bulk as it is in nomenclature, but its front page design, complete with colorful masthead cutout puffs, gives good news stand. On Sundays, a new svelte tabloid edition with a photo led cover and bright center pullout section out sparkles its turgid rivals.
Daimon expects the tie up to increase print circulation from its current level of around 27,000 a day to about 45,000. The paper's website introduced a metered paywall on Nov. 1, charging up to ¥3,000 a month for access to all articles. Readers who register on the site can see 20 articles a month for free.
She is confident that the new package will improve the paper's fortunes. The key advantage, she says, is her paper's ability to attract the increasing number of overseas online readers who want to find out more about the land of Abenomics and radioactive fish. "We have this unique position that we are reporting in English. When the paper was established in 1897, it only catered to foreign residents of Japan a very limited readership. Now in this digital age we can reach out to inter- national readers, which the Japanese language papers cannot do. I think this is an area in which we can do well."
Daimon personally exemplifies the international values for which the Japan Times stands. As a pupil at a "regular Japanese school" in Tokyo, she was fascinated by the carefree students at a nearby international school. "I used to watch them and could see that they were actually enjoying their school life. They didn't have to wear a uniform. I thought, 'Those people are so free!' So I guess envy motivated me to study more and to explore their world."
The young Sayuri begged her parents to let her go to school in America. "They said, 'Of course not!'" When she finally got the chance, on a high school exchange program to Tennessee in 1983, she found the experience "shocking." "People said things like 'Howdy,' and they were so big!" Nevertheless, on her return she persuaded her mother to let her transfer to a boarding school in Pennsylvania, where she spent two happy years.
'IT'S IMPORTANT THAT WOMEN HAVE A SAY IN THE NEWS INDUSTRY AND BRING IN OTHER PERSPECTIVES'
Daimon returned to Tokyo to study politics (in English) at Sophia University, and spent a year in New Zealand before graduating in 1991 and starting work as a reporter on the Japan Times. Her working life became more complicated nine years ago when she became a parent. Like every prominent full time working mother, she is regularly asked how she manages to "juggle housework and childrearing and work." Naturally, this correspondent asked the same question. Daimon found a private nursery that would look after her daughter until 9pm, and shared pickups with her husband, who is self employed.
"I can't imagine how it would work if he had a full time job," she said. "My neighbors help me a lot. We are all working mothers so I do the same for them too." Is it worth it? "It's important that women have a say in the news industry and bring in other perspectives."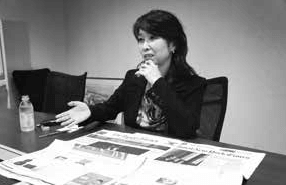 While supportive of Shinzo Abe's recent promise to boost the economy by harnessing the power of Japan's housewives, Daimon is highly sceptical of his wheeze to enforce three year maternity leave. "Initially I wondered whether that was a deliberate attempt to exclude women from the workplace," she said, "because it's very difficult to return to work after three years. He should think about raising the number of nurseries and babysitting services instead."
Daimon has implemented a family friendly rota of flexible working at the paper, which she says enables employees with children to spend time at home while also being able to plan ahead for shifts at the paper. "No one else does this type of shift work," she says, "because all the other editors are Japanese men, and there is this belief that newspaper people should be always on call. Being on call is exactly what parents can't do."
Government and employers, she says, have to realize than men will increasingly have to take time off to care for their families. "Our society is aging and people will need to care for their parents. Now that there are so many single men, they will not be able to depend on a wife, so they will have to do it themselves at exactly the age when they will be getting to managerial level. This is what Abe should be focusing on, not just seeing it as a female problem."
From her position on the edge of the male dominated world of Japanese business and politics, Daimon contemplates the role of the Japan Times on the edge of the closed shop that is the Japanese media. "We are not in every press club," she says, pointedly. However, she feels this distance gives the paper an objectivity that others lack. "The paper is the creation of a collaboration between Japanese and non Japanese perspectives," she says, "and what we produce is more valuable because of that."
---
Lucy Alexander is a freelance journalist and correspondent for The Times.