Issue:
May 2023 | Letter from Hokkaido
Foreign media give short shrift to G7 environment ministers' meeting in Hokkaido, despite an array of local and global challenges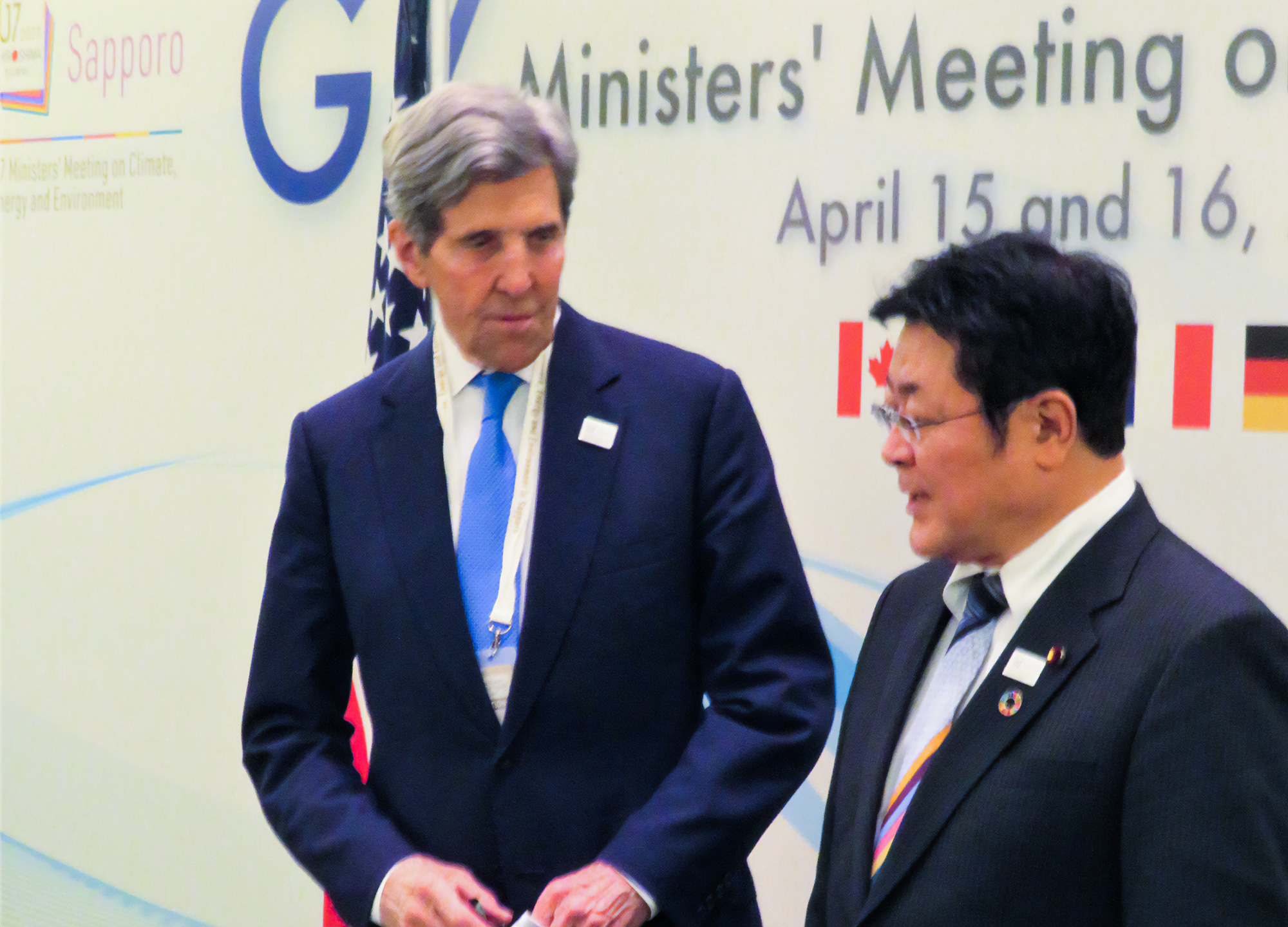 Sapporo's 2030 Olympic dream is all but over, following suggestions in April by the International Olympic Committee (IOC) and the Sapporo mayor that continuing the practically dead-in-the-water effort to host the Games would be difficult. 
Neither the IOC nor Sapporo had much of a choice in the matter. Most of the city's residents oppose hosting the Games, fearing a Tokyo Olympics-level scale of corruption and cost overruns and sensing, rightly, that international and Tokyo-based corporations, not local firms and people, would benefit the most. The newly re-elected, pro-bid mayor, despite his April 9 victory over two rivals who opposed the bid, knew going into the election that the Olympics were a lost cause. 
Where does that leave Sapporo and the Japanese Olympic Committee? In a difficult position. The pro-bid factions inside both organizations are thinking about trying again for the 2034 Games. But their decision will depend whether or not the IOC can quickly convince another city to bid for 2030, as only Salt Lake City really remains in the race. But Salt Lake City has made no secret of the fact that it would prefer to host the 2034 Winter Olympics and Paralympics. This is because U.S. corporations are already involved with the 2028 Los Angeles Summer Games and would prefer to wait a while to replenish their coffers before being asked by the U.S. Olympic Committee to again cough up for another bid. 
Unless, as has been suggested in recent reports, a city in Switzerland or Sweden agrees to launch a last-minute bid for the 2030 Games, Salt Lake City is likely to find the IOC begging it to host the 2030 event. That would theoretically leave 2034 open for Sapporo. But no one knows if a skeptical public would favor an Olympic bid at that time.
The announcement by Sapporo's mayor came as his city hosted the G7 climate change, energy, and environment ministers' meeting. Few FCCJ regulars – with Radio France's Karyn Nishimura a notable exception – were seen in the pressroom. The main media circus that weekend was in Karuizawa, the venue for the G7 foreign ministers' meeting, which coincided with the Sapporo gathering.
It is hard to keep readers (and editors) interested in the complexities of climate change negotiations and arguments over whether our electricity should come from renewable energy or new, unproven, yet-to-be-commercialized, financially questionable and environmentally risky technologies such as small nuclear reactors, carbon capture and storage, or ammonia and hydrogen co-fired coal plants. I wasn't surprised to see that there weren't enough foreign journalists in the pressroom – a converted basketball court – to play a basketball game.
Lost in the coverage that weekend was one of local and national interest. The Tokyo-based Renewable Energy Institute announced Japan's onshore and offshore wind power potential was over 650 gigawatts – more than 600 conventional nuclear reactors' worth of electricity. Of that, Hokkaido alone has just under half, at 320 GW.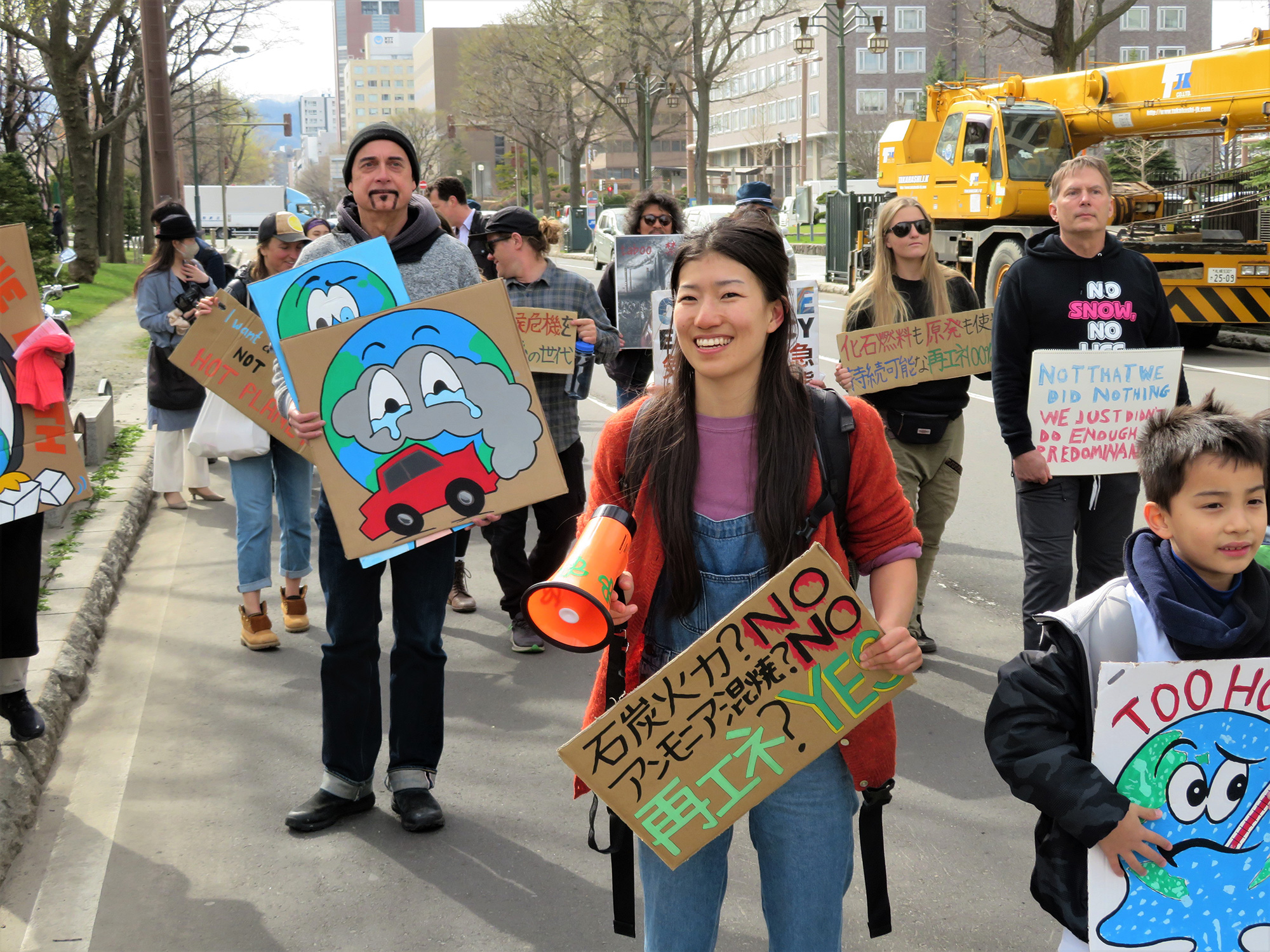 Environmental, engineering, financial, and political factors mean only a tiny fraction of that potential is ever likely to be realized. Turning even 1% of Hokkaido's potential into electricity would mean spending a lot of money on expanding the grid. But enthusiasm in Hokkaido for renewable energy remains stronger than in many other parts of Japan. Properly managed, Hokkaido, in addition to supplying much of Japan's agricultural produce and seafood, could eventually send a considerable amount of renewable-generated electricity to Honshu via an undersea cable now under construction. 
Plans to build more offshore wind power in Hokkaido fishing bays or more onshore wind in remote fields and valleys would first have to win local approval. At the Sapporo G7 Open Forum, which took place during the ministers' meeting, there were calls for more inclusive discussions about Hokkaido's energy future. How firms outside Hokkaido go about obtaining local consensus in the years ahead will determine how much, if any, of that 320 GW potential becomes reality.
When it comes to being consulted on Hokkaido land use, no group has been more ignored historically by policymakers than the Ainu, Japan's indigenous people. The G7 meeting included an excursion for the VIPs to the Upopoy National Ainu Museum and Park, where they got the Tokyo-approved view of Hokkaido's Ainu history and culture. But it's an Ainu community in central Hokkaido, the Raporo Ainu Nation, that is now demanding their salmon fishing rights in court. In late May, the Raporo nation will be joined by indigenous peoples' representatives from Finland, Australia, Taiwan, Canada, and the U.S. for a three-day conference in Urahiro, Hokkaido, on the problems common to indigenous peoples worldwide. 
On May 29, several representatives from the conference will present their case to FCCJ in what will hopefully be a well-attended press conference, coming just days after G7 leaders in Hiroshima add a few lines to their final communique about the importance of indigenous rights.
---
Eric Johnston is the Senior National Correspondent for the Japan Times. Views expressed within are his own and do not necessarily reflect those of the Japan Times.