Issue:
December 2021
From Hokkaido to Fukuoka, local media represent an opportunity for the FCCJ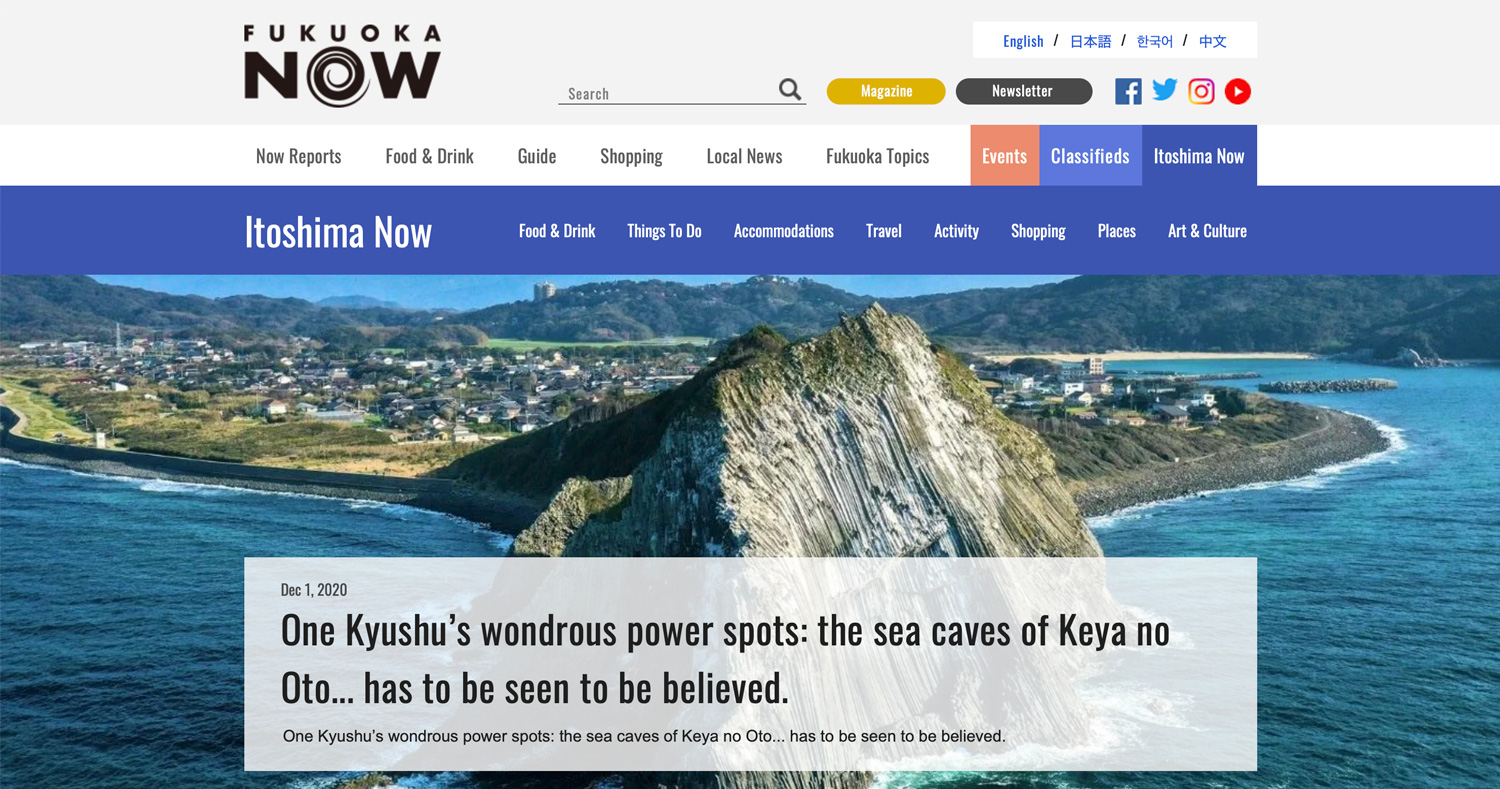 Creating a successful foreign-language media business in Japan is, many at the FCCJ might argue, a deluded fantasy, with the odds of success extremely low. The practical roadblocks to success are numerous: a small market, an ocean of online information about Japan - much of it free – setup costs, the time involved in commissioning and editing and, if the medium is old-fashioned paper, printing and distribution costs.
But far away from the bright lights of the Tokyo media capital, two foreign entrepreneurs at opposite ends of the country are showing how small, localized media projects can offer news, information, and entertainment in a foreign language, and appeal to a more niche yet diverse market of Japan-based residents.
On November 11, the FCCJ Diversity Committee sponsored a Zoom seminar with Delaina Miyazaki, producer of the Anything Goes Hokkaido podcast and Nick Szasz, owner and publisher of Fukuoka Now.
Miyazaki has lived in Sapporo for 20 years, and is the English-language voice behind announcements on JR buses and at the Sapporo Snow Festival, among many other locations. Her television work includes TV Tokyo and NTV and she is also a travel reporter, venturing to different parts of Hokkaido to produce promotional videos.
Aside from his involvement in Fukuoka Now, a multilingual magazine, website, social media, and video creator, Szasz is chair of the Fukuoka International Business Association, a Cool Japan Ambassador, and a recipient of the Fukuoka Culture Prize. In January 2021, he launched Kyushu Live, a YouTube channel sharing live-streamed narrated walks throughout Kyushu. He has also worked for CNN and NHK World making video reports about Fukuoka and Kyushu, as well as for local TV stations.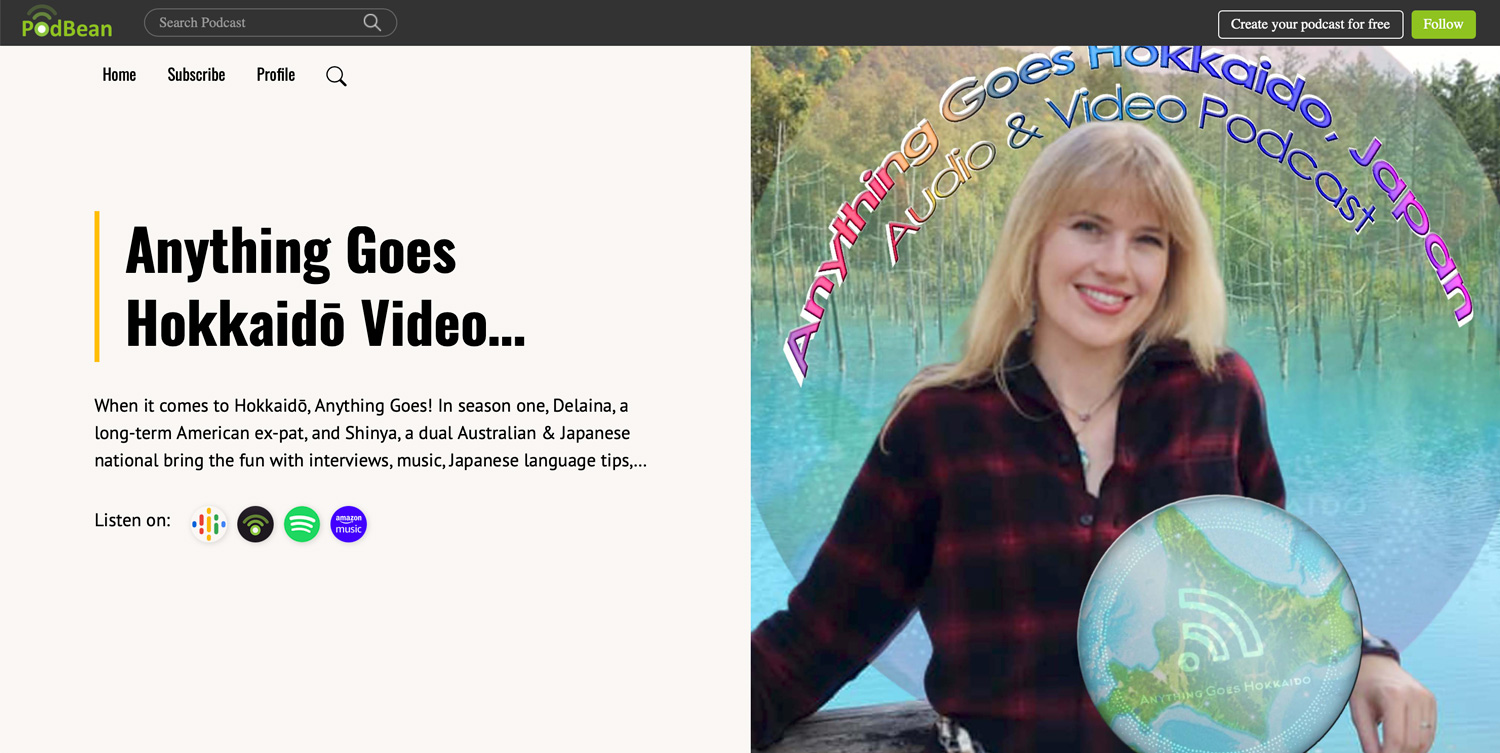 Aside from her podcast, which features interviews with notable foreign residents of Sapporo, Miyazaki is involved in other projects, including her work reporting on the less-visited parts of Hokkaido.
"For me, the heart of Hokkaido are the farmers and fishermen who are often living in towns that are dying because young people are moving to the cities. For the salmon fishermen in particular, recent catches have not been anything like they were in past years. So, these fishing towns and farming villages are looking to expand into tourism," she said. That means opportunities for visitors to go out fishing for salmon or, at Erimo, the southernmost tip of Hokkaido, to gather konbu kelp.
Miyazaki launched her podcast last year as way of keeping up her reporting skills during the pandemic.
Co-hosted with Shinya, a dual Australian and Japanese national, the podcast's guests have included a woman who supplied custom-made masks in fabrics from Kuchan (near Niseko), a videographer working with a local Hokkaido government, and an interview with a foreign tour guide who spoke about the National Ainu Museum in Shiraoi. Long-term Sapporo resident and craft beer expert Phred Kaufman, known to many FCCJ members, was also an interview subject. Miyazaki is now working on the second season of the podcast.
As the FCCJ seeks to expand its membership and attract those who might not be able to visit the Club regularly, Miyazaki suggested reaching out to Hokkaido-based foreign language media, such as the digital newsletter Hokkaido Insider, to get the word out about the Club and what it could offer.
Szasz said the absence of English-language media prompted him to fill the gap with the launch of the monthly Fukuoka Now in 1998, printed in black and white on A5 paper, with lots of local advertisers. What made it unique was that the publication appeared in Korean, Chinese, as well as in English and Japanese, along with a page in French. The magazine eventually went full color and lasted until 2020, when the coronavirus forced him to suspend printing. Instead, Szasz put his efforts into building an online presence.
"We're not an opinion magazine. Our mission is to provide practical and timely information to the foreign community. Our website has about 140,000 page views per month. And we are quite strong on Facebook, with about 43,000 followers," he says.
Since 2000, he has posted regular online summaries in English on local political, economic, social, and cultural news in Fukuoka and Kyushu.
"There are now about 8,800 articles online and we add content daily. We select, summarize, translate, find images, credits, and post them to the Fukuoka Now website. Sources are local Japanese media, press releases, and information we get from the local government."
For attracting potential members based in Fukuoka, Szasz's advice was succinct: just visit.
"As a first step, spend more time here, get more articles about Kyushu and Fukuoka. FCCJ could also reach out the Fukuoka International Business Association, a group of about 50-60 members who work for foreign-capitalized firms, and if some FCCJ people came down, we could meet up," he said.
FCCJ, of course, stands for the Foreign Correspondents' Club of Japan, not just Tokyo. With remote working and Zoom conferences likely to be far more common in the post-corona world. As it seeks new members, the Club needs to keep that in mind that limiting its membership drive to the capital will have only limited success.
Miyazaki and Szasz are proof that there is a large, and untapped, pool of potential regular and associate members whose professional lives do not necessarily revolve around the Yamanote Line.
---
Eric Johnston is the senior national correspondent for The Japan Times and a Kansai-based FCCJ member since 2000.