Issue:
December 2021
Dalai Lama tells FCCJ China has much to learn from Taiwan as speculation mounts over successor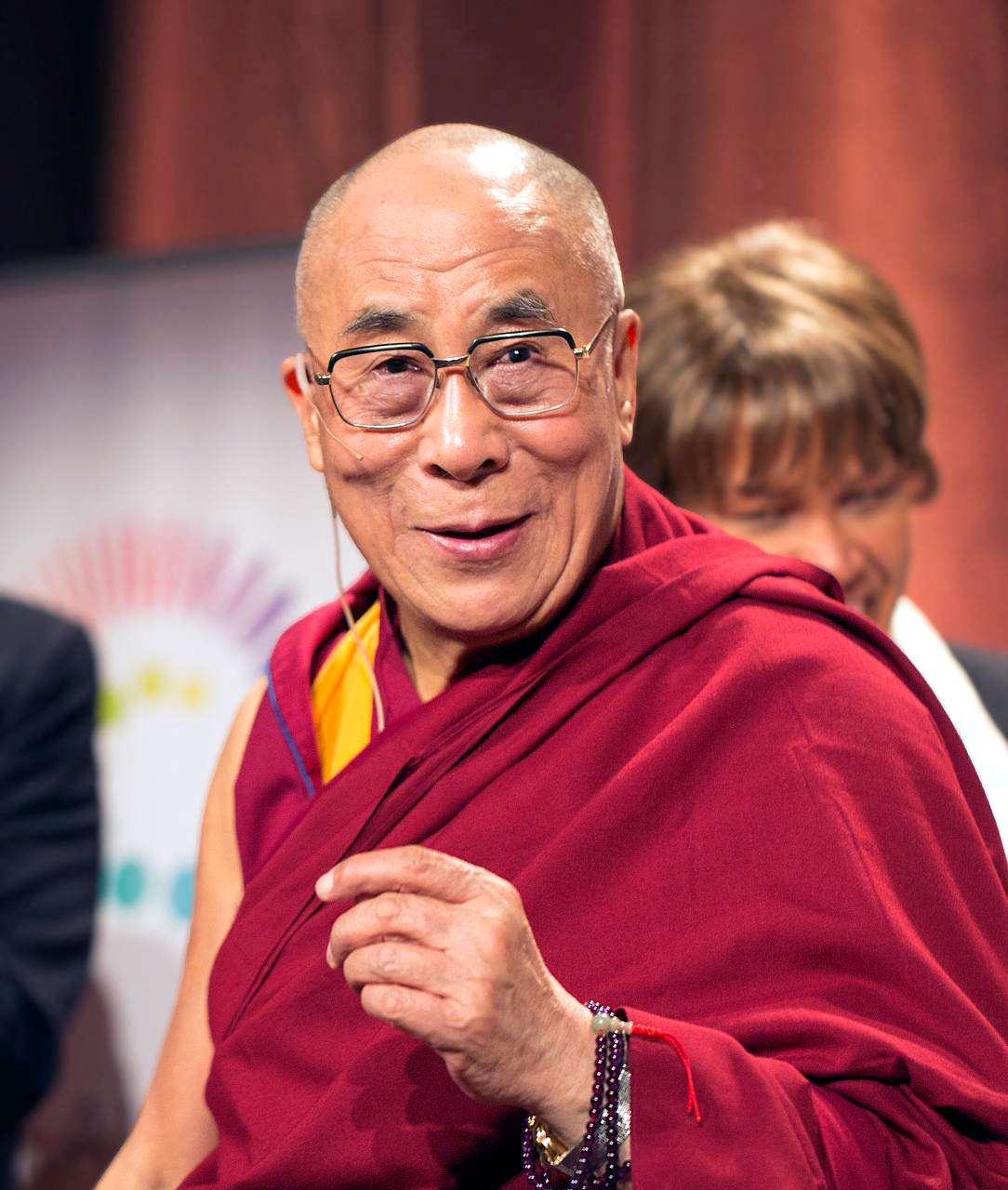 During his last appearance at the FCCJ in 2009, the Dalai Lama had the audience hanging on his every word.
A lot has changed in the 12 years that passed before the Club hosted him again, this time from his home in India. Then, Xi Jinping was still three years away from becoming Chinese leader, Hong Kong was still relatively free from interference from Beijing, and the Dalai Lama was still the political head of the Tibetan government in exile.
In line with the press conference's title of "Cultivating a good heart," the 86-year-old gave brief opening remarks of a spiritual nature before yielding to an hour of questions. Moderator Pio d'Emilia asked reporters to spare the Dalai Lama improper stress by not pushing him on political issues, but the questions were inevitably centered on Xi's China.
Asked whether Taiwan could become the next Tibet (which was annexed by Beijing in 1951), the Dalai Lama said that China could learn a lot from the democratic island.

"I really find that the true Chinese heritage and traditions are in Taiwan. Taiwan has kept a 1,000-year-old Chinese tradition and culture," he said. "Economically, Taiwan gets a lot of help from Mainland China. But on Chinese culture, including Buddhism, many Chinese brothers and sisters can learn a lot from Taiwanese brothers and sisters."
Speaking from a lavish room at his home in Dharamshala, the spiritual leader did not appear as sprightly as in previous visits to the Club, where his presence alone had even seasoned reporters star struck. But he appeared to be in good physical shape, even if he needed his aides' help understanding some of the questions.
His answers were also a little jumbled at times. "I really pray that Taiwan and mainland China are unified peacefully," he said, without saying under which government. It wasn't clear if he grasped the full political implications of his comment on unification.

The Dalai Lama has lived in exile since he fled his Chinese-ruled homeland in 1959, and he told the FCCJ he has no plans to return to Tibet.
"I'm very happy in India. We see snow mountains, lakes, forests. I love this place," he said. "India has complete freedom and religious harmony ... the followers of all religious traditions exist in India. It has very good harmony."
He was non-committal when asked about the possibility of meeting Xi.
"For several years I've expressed a desire to visit Wu Tai-shan on a pilgrimage. If I were able to do that, I could stop off in Beijing to meet with Chinese leaders," the Dalai Lama said. "In addition, I'd like to be able to call on old Chinese friends, former officials and military officers. I'm getting older and they are ageing too, so I'd like to see how they're getting on."
While voicing sympathy with Marxist and socialist ideologies, he was critical of the current Chinese leadership. "Chinese communist leaders, they do not understand the variety of different cultures ... in reality, too much control will harm people."
Throughout his life, the Dalai Lama has kept Tibet in the global consciousness, despite the international media focus on human rights abuses of the Uighur people in Xinjiang – or, as the Dalai Lama calls it, East Turkestan – and in Hong Kong, not to mention rising tensions in the Taiwan Strait.
He now advocates, not for Tibetan independence, but for the region to maintain a degree of autonomy and for the protection of its Buddhist culture.
The Dalai Lama lamented that "religion is too politicized," but had some advice for those facing oppression.
"Your enemy is your best teacher. With an enemy, you can practice patience. That is one of the important factors for peace of mind," he said. "Tibetans generally have a peaceful mind. Inside Tibet also, you can see they are very faithful and often have a smiling face."
Many questions now remain about his successor. His reincarnation may be selected based on instructions left by His Holiness, or the person may be picked by the Chinese Communist Party. There could end up being two Dalai Lamas named in his place.
While he wasn't asked about the succession issue at the FCCJ event, it is clear that his replacement will have the unenviable task of working to ensure the world does not forget about Tibet.
For now, though, the 14th incarnation continues to spread a message of compassion around the world. That's something our political leaders could learn from.
---
Andy Sharp is Deputy Politics and Economics Editor at the Nikkei Asia